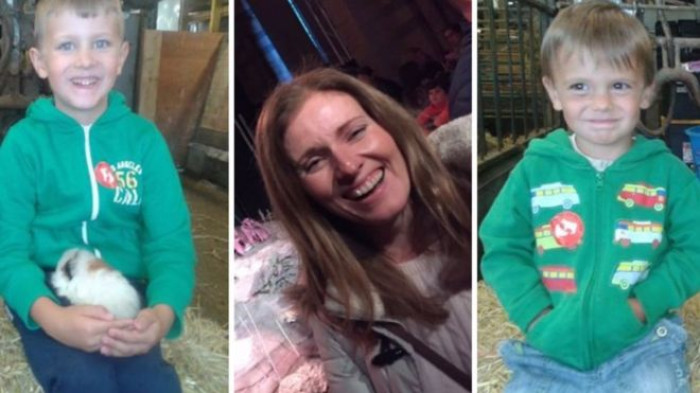 A Nottinghamshire mum and her two children who disappeared a week ago, sparking a nationwide police alert, have been found safe and well.
Samantha Baldwin, 40, and her sons Dylan Madge, 6, and Louis Madge, 9, were reportedly staying at a secluded holiday cabin near Ollerton, 15 miles from her home in Newark. Baldwin, who had lost custody of her children in a legal ruling, was arrested.
Samantha, Dylan and Louis were last seen on 27 March in Nottingham city centre. Police concern for the boys' welfare was apparent when a Europe-wide alert was sent to ports, airports and train stations.
Nottinghamshire Chief Superintendent Helen Chamberlain even made a direct video appeal, mother to mother, for Samantha to get in touch herself or through a contact.

Following a tip-off on Wednesday evening (5th April), police went to Sherwood Hideaway holiday lodges where they found all three safe and well. The boys are with childcare professionals. Their father and other family members are being kept informed.
Samantha Baldwin was arrested on suspicion of child abduction. Two other women, aged 36 and 62, were arrested on suspicion of assisting an offender, before being released on police bail.
In a statement, Nottinghamshire Police said: "Officers were given information as a direct result of a nationwide appeal for the location of the boys. We would like to thank everyone who shared our messages and to the media for their widespread coverage.
"The boys were located in secluded accommodation, run by a small holiday business, outside Ollerton, Nottinghamshire. The information provided was independent of this business, however, they are assisting officers with their inquiries."
A spokesman for Sherwood Hideaway was reported by the Mail as saying: "I can confirm that we are assisting Nottinghamshire Police with their enquiries and are unable to comment further as a police investigation is under way."