Following the success of its budget friendly mid-range smartphones, Motorola is believed to be bringing out their successor, according to a disclosure.
The Lenovo acquired company introduced Moto G, an affordable mid-range smartphone, in November last year followed by a release in the same month. Motorola confirmed via Twitter that the company shipped 6.5 million devices globally in the first quarter of this year, thanks to Moto G.
The Moto G has sold very well around the globe. Additionally, it is Motorola's highest selling device in India and it took Motorola from nowhere to 6% of sales in the British market in a span of six month.
In May Motorola introduced another budget handset, Moto E along with the 4G version of Moto G.
Now the company is planning to bring out the second generation Moto G, called Moto G2, as revealed in a new disclosure. AndroidHeadline quoting Mallando Android reports the Moto G will carry model number XT 1068.
In terms of hardware arrangements, the Moto G2 will sport screen resolution at 1280 x 720 pixels with pixel density at 320 pixels per inch (ppi). It will be powered by a quad-core ARM V7 (VFPv4 NEON) processor, paired with an Adreno 305 graphics unit.
Furthermore, the next Moto G will have an eight megapixel rear-camera. It will have dual-SIM option. Apart from these, there is not much information about other technical specifications.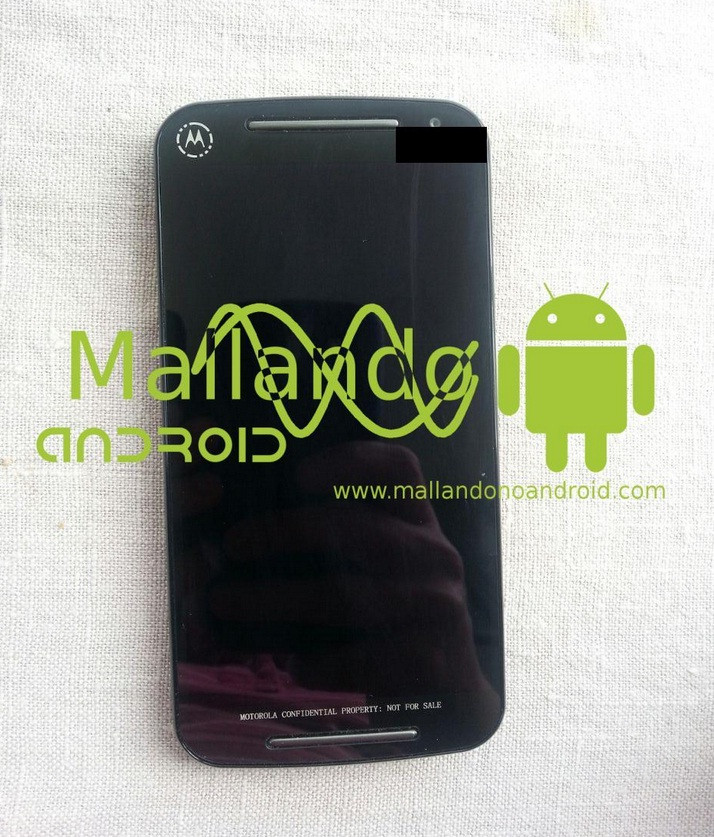 The Moto G2 is expected to run Android 4.4.x, but given the release schedule, it could feature Google's latest Android software announced at the company's I/O developer conference.
As for the pricing, the Moto G2, as Motorola CEO Dennis Woodside hinted, could cost less than its predecessor, which is currently available for £100 in the UK.
Along with these details, a photo of Moto G2 has also leaked (check the photo above). However, there is not much information about when Motorola will make an announcement of the device.