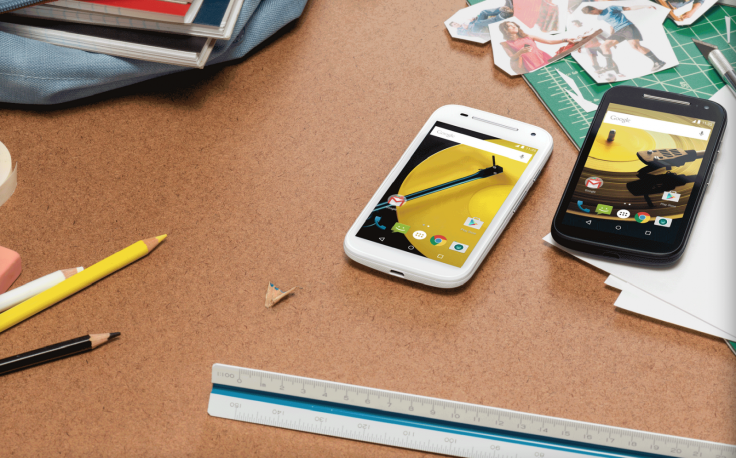 Motorola has updated its budget offering with the second generation Moto E with a slightly bigger screen and 4G support while maintaining its budget credentials with a £109 price.
The Moto E was launched by Motorola in 2014 and was widely acclaimed as one of the best budget smartphones on the market, costing just £80. However, it lacked a number of features including the ability to connect to the UK's 4G networks.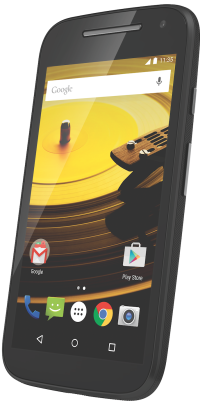 The second generation Moto E, which goes on sale from 26 February in the UK, will fix this omission by supporting all 4G networks in the UK while keeping the price relatively low at just £109. Motorola said a 3G-only version of the new Moto E would also be available but hasn't announced a price yet.
Elsewhere the phone gets a slightly larger 4.5in screen (up from 4.3in) but retains the qHD resolution, meaning that it is significantly less crisp (on paper at least) than higher profile smartphones on the market.
The new phone also features a faster Qualcomm Snapdragon 410 processor and the company has added a front-facing camera to the 2015 model which was a significant omission from the original. However the rear camera still features a 5 megapixel sensor without flash or auto-focus and is likely to be as much of a let down as last year's model.
One of the most appealing aspects of the new phone is the fact it comes with Google's latest version of Android, version 5.0 (Lollipop), which offers significant improvements over Android 4.4 which was installed on last year's model.
The Moto E is only available in black or white, but users will be able to personalise them with a range of six colourful bands and cases.