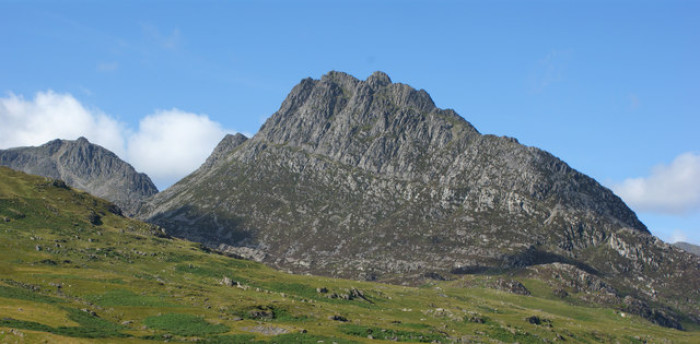 A Manchester University librarian fell to her death from a notorious ridge in Snowdonia after picking a difficult route on a mountain, an inquest has heard. Mountain rescuers said they were surprised Jane Wilson, 53, from Stockport in Greater Manchester, chose the route and said it might be because it was the one suggested by a smartphone app.
Wilson, an experienced mountain walker, was on Snowdonia on 25 March 2016, with husband Gary when the couple got into difficulties descending the 3,000ft peak.
Gary told the inquest in Ruthin, North Wales that his wife had walked a few metres ahead of him when the tragedy occurred.
"I asked 'Is it OK? Is it safe?'" and we said we would only go if we both agreed," said Gary.
Jane then fell 30ft (9m) down a vertical cliff and tumbled another 500ft before his eyes.
Wilson climbed to safety and raised the alarm before being rescued by Ogwen Valley mountain rescue team.
They reached his wife but she had suffered a fractured skull and other injuries and died. It transpired the couple had no paper map and had been using an Ordnance Survey (OS) phone app.
Rescuer Chris Lloyd told the inquest he was surprised the couple had been on such a difficult part of the mountain and when he checked his own OS map discovered the only path marked was not the easiest one.
"There are numerous tracks and trails on Tryfan," said Lloyd. "This one is a path, but it does have some tricky bits — and if you do stray off it, you can get in trouble pretty quickly.
"I must admit when it came to light, I felt like saying should we report this to the Ordnance Survey, that it is not the best path up the north ridge."
Although the OS app used the same information as a paper map, mountain experts say mountain walking using phone apps alone is dangerous.
Heather Morning, from the Mountaineering Council of Scotland, told The Times: "Aside from the limitations of battery life, reception and limits on using touch screens with gloves on, the issue lies with people, and their ability, or lack of it, in basic navigation skills.
"A GPS, smartphone or navigation app is unable to read important subtleties, such as a sensible route choice. It won't direct you away from cliffs or show you the best place to cross a river, or offer an alternative if a bridge is down."
A spokesman for the Ordnance Survey said: "All of our paper maps come with a digital download of the same map, which can be viewed in our app OS Maps. OS Maps is derived from the same database used to produce OS Landranger and OS Explorer paper maps. We encourage our customers using mobile devices to always carry a paper map of the place they are exploring as a back-up."