Italy's President Sergio Mattarella, Senate President Pietro Grasso, Lower House Speaker Laura Boldrini, Prime Minister Matteo Renzi and his wife Agnese attended a state funeral service which was held for 35 victims of the recent earthquake that has caused major destruction to the town of Amatrice and neighbouring areas. The funeral mass took place on 27 August at a sports centre in Ascoli Piceno, a city near the worst hit area.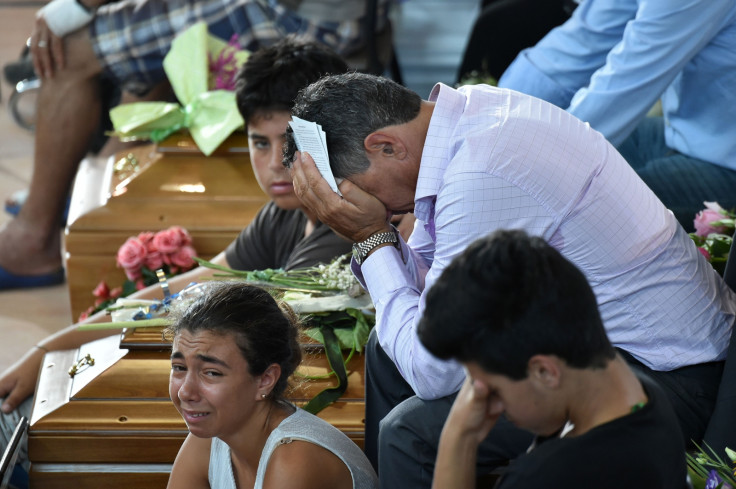 Italy marked a day of national mourning as politicians joined friends and family of the victims for a special service and to pay their respects. "Even if I didn't know them my heart broke for them. My thoughts are with them because there are people who have lost everything, homes, loved ones," local resident, Luciana Cavicchiuni told Reuters.
"These things should not happen."
One fire-fighter left a note on the coffin of Julia, a young girl who died in Pescara del Tronto, which read: "Sorry if we arrived late. Unfortunately, you had already stopped breathing, but I want you to know from up there that we have done everything possible to get you out of there. Hello Julia, even if you've never known I love you. Andrew."
Earlier, Mattarella flew down to Amatrice to examine the damage caused by the quake and later Renzi promised to rebuild the shattered communities.
"What we need is a reconstruction in record time. It is a great opportunity for politicians to show extraordinary commitment," the town's mayor, Sergio Pirozzi told the president at the funeral.
While people mourned the loss of their loved ones, rescue teams continued to work through the rubble in the town as hopes of finding survivors dwindled. Nine bodies were retrieved on Saturday, bringing the death toll to 290, with 230 being from Amatrice alone.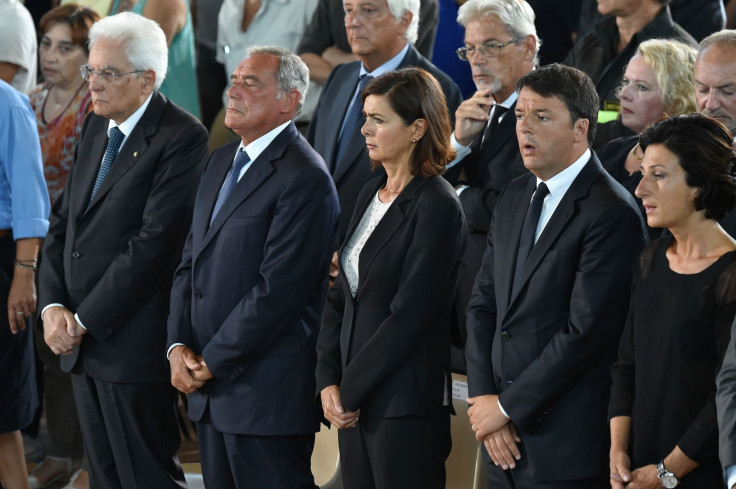 Despite being in a quake zone, most of the buildings did not have anti-seismic protection and the ones that did, were also affected by the earthquake. "What happened cannot just be considered fate," said prosecutor Giuseppe Saieva, who is leading an investigation into the damages. "If these buildings had been constructed like they are in Japan then they would not have collapsed," he told la Repubblica newspaper.