Mozilla, the company behind the widely used Firefox internet browser, has revealed plans to end support for the Firefox operating system (OS) for smartphones and close down the related app on Marketplace from 29 March.
In a statement posted online, Mozilla explained that following the release of version 2.6, expected in May for the mobile OS, it would pivot attention to "connected devices" with a focus on "exploring new product innovations" in the IoT, or 'internet of things', space. "We have decided that in order to succeed in the new area of connected devices we must focus our energy completely on prototyping the future and exploring how we can make the biggest impact in IoT," the developers said. "We're entering this exciting, fragmented space to ensure users have choice through interoperable, open solutions, and for us to act as their advocates for data privacy and security."
Furthermore, Mozilla revealed the team overseeing the connected devices strategy has already started testing on three new products with many more in the planning stages. "For the past month, the connected devices team has been testing out a new product innovation process with staff to identify our 2016 IoT product programs," the statement added. "Having multiple different product innovations in development will be the approach moving forward, and we're hoping to open up the formal process to non-staff participation in the first half of the year."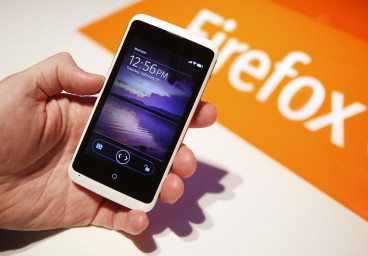 Some app support set to continue
With the radical changes to the Firefox Marketplace on the horizon, the team said that it is to remove all applications that don't support Firefox OS, but stressed that it would continue to allow submissions and updates for free smartphone applications.
The company also said it is to continue to expand its 'foxfooding' mobile-handset testing programme, but noted that it would focus on "new product innovations rather than improving the smartphone experience".
While the news puts the final nail in the coffin for Firefox OS, the development was initially teased last year by Ari Jaaksi, Mozilla's senior vice-president of connected devices.
"Everything is connected around us. This revolution has already started and it will be bigger than previous technology revolutions, including the mobile smartphone revolution. Internet of things, as many call it today, will fundamentally affect all of us," he said at the time. "We will prototype this future starting right now using technologies developed as part of the Firefox OS project to give us a kick start."