Mozilla is not as mature as Apple or Google when it comes to the smartphone world. But, it now allows you to experience its Firefox OS on your Android smartphone through an app.
You could, until now, experience Firefox OS by hacking your existing Android device or by buying an affordable Firefox OS device itself. But now, the web browser maker has released a 'preview' build of Firefox OS, namely Firefox OS 2.5 Developer Preview that comes as a standalone app for Android.
This new app provides you the same Firefox OS interface that is already available on a handful of Firefox OS devices. In addition, it helps save your personal data as well as the device from being bricked as it just replaces the homescreen on your Android device, similar to any third-party Android launcher.
"If you're curious to see what Firefox OS is all about, or just interested in testing out new features, the Firefox OS 2.5 Developer Preview app makes it very simple to get started with very little risk involved. By downloading the app, you can experience Firefox OS and explore many of its capabilities, without flashing hardware. If you decide you're done trying it out, the app can be removed as simply as any other app," Peter Dolanjski, senior product manager, Firefox OS, said in a detailed blog post.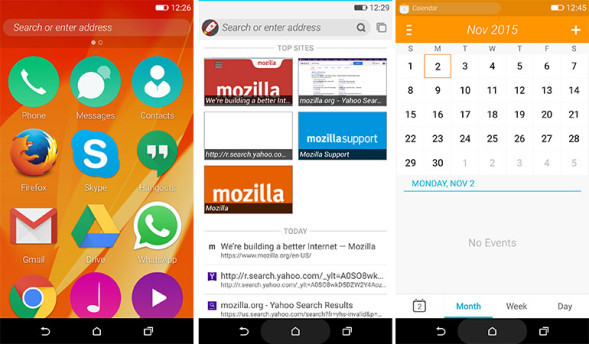 Firefox OS, as a full operating system, has its own task manager, utility tray, navigation buttons and settings, but some of these core elements might have "conflict with those same system functions on Android". For instance, Firefox OS lacks a back button that often featured on many Android devices. The new preview of Firefox OS also comes with unique features like add-ons support, private browsing with tracking protection and Pin the Web.
As Dolanjski notes in the blog post, you may face some issues while using Firefox OS as an app on your existing Android device as it is available for experimental purposes. There is, however, an option to report bugs that will help the company raise the Firefox OS experience against Android and iOS. The new build is designed for ARM-based devices and is available for free download in APK format.
Netscape Communications-owned Mozilla launched Firefox OS as its first web-based, open-source operating system back in 2012. The operating system is so far available in over 30 countries across the globe but covers merely 1% of the total smartphone market.