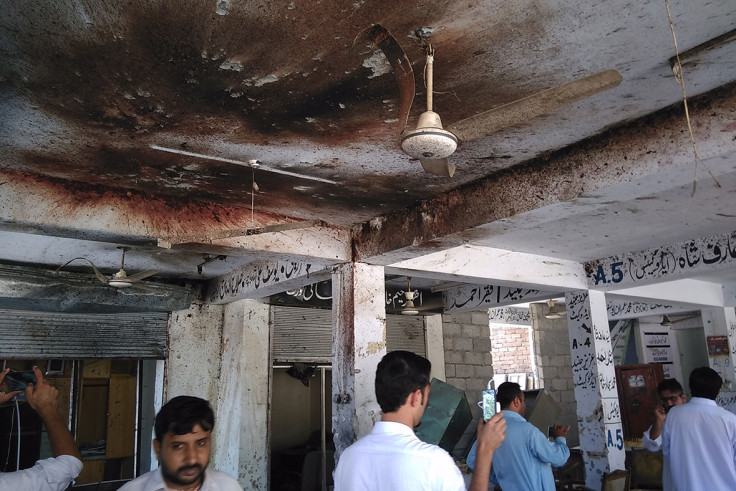 Multiple attacks have rocked Pakistani city Peshawar stoking fears of several casualties. While the police managed to thwart the first attempt of the attackers, twin blasts were reported shortly after that.
Four suicide bombers were killed by security agencies when they attempted to attack a Christian neighbourhood on the outskirts of Peshawar. The attack killed at least one civilian early Friday (2 September). The gunmen were wearing suicide jackets.
Pakistani army spokesperson General Asim Bajwa tweeted: "Terrorist attacked Christian Colony Warsak Road, Peshawar. Security forces promptly responded, all 4 suicide bombers killed. Search in progress." Some of the police forces engaged in the gunfire were injured in the incident.
Pakistani daily Dawn said the militant group Jamaatul Ahra claimed responsibility for the attack.
Within hours of the first onslaught, another suicide bomber blew himself in Mardan district killing at least 12 people. No less than 41 others are wounded in the attack and are undergoing treatment at a nearby hospital. An emergency has been declared at all the hospitals in the area.
Security forces are combing the region to flush out any attackers who may be hiding. In some areas, a house-to-house search is also in progress.
The attacks take place a day after the Inter-Services Public Relations (ISPR), the media wing of the Pakistani army, addressed a press conference detailing the anti-terror operations carried out in the last months. Bajwa told reporters that as many as 3,500 extremists were killed during the course of what was known as Operation Zarb-e-Azab.