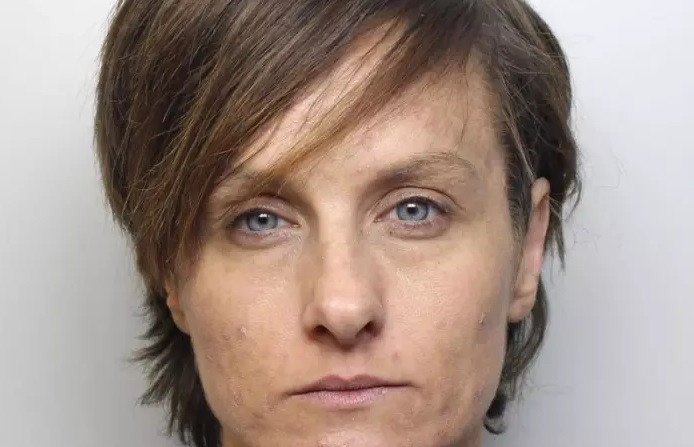 A mother-of-six pretended her boy had incurable cystic fibrosis to scam more than £170,000 in benefits.
Rebecca Walker from Kippax, Leeds, West Yorkshire, has been jailed for 21 months after admitting 11 offences of fraud at Leeds Crown Court.
The court heard how the 37-year-old illegally claimed tax credits, carers' and disability allowances amongst other benefits.
Unemployed Walker said that her youngest child suffered from cystic fibrosis, that he had fits, severe behavioural problems, was unable to walk unaided and suffered from chronic asthma.
But the child was assessed by specialists who described him as being in good health saying he was no different to any other child.
Walker also lied by claiming she was a single parent despite living with a partner during the eight years that she illegally claimed benefits.
Of the benefits Walker claimed tax credits - £145,502, carers allowance - £6,160, disability living allowance - £8,083, council tax benefit - £2,022, housing benefit - £8,924, income support - £5,129 and employment support - £296, totalling £176,000.
The court was told that Walker was already subject to a suspended sentence while she claimed some of the benefits.
The Yorkshire Evening Post reported that the judge who presided over the case said the defendant used the money to "pay for luxuries" rather than for basic living for the family.
Amongst her claims about her child was that he was unable to use the toilet alone and would scream and bite her regularly.
Walker was asked to attend an interview with the Department of Work and Pensions (DWP) but she did not arrive, saying her son was in intensive care. At a later interview she refused to comment.
The court heard Walker had repaid £1,313 of the money that she owed and defending her Kenton Sargeant, said her client had a troubled childhood and wanted to give her children what she never had, reported the Mirror Online.
He said: "I accept that the way she has done that is wholly unlawful and she accepts it is something for which she will have to go to custody today."