'Murdered' German woman Petra Pazsitka reappears after vanishing 31 years ago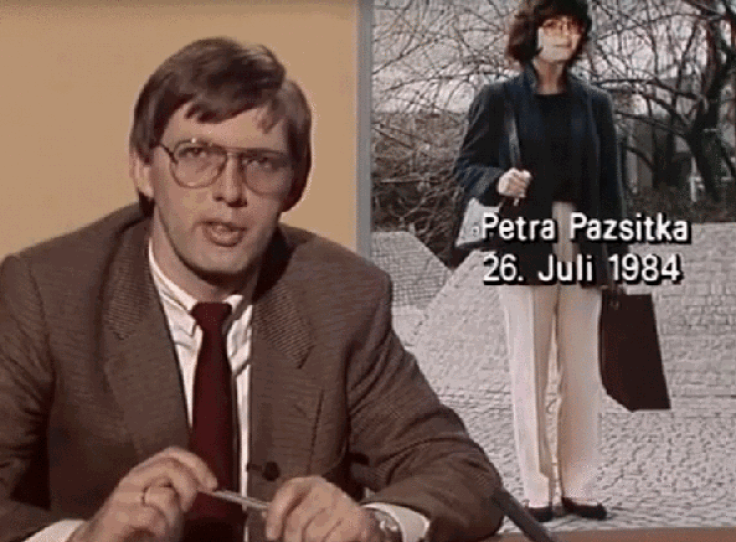 A German woman who vanished 31 years ago and had been registered as dead after a man confessed to her murder, has been found alive and well and living in Düsseldorf. In 1984, Petra Pazsitka, then 24, vanished from the northern German city of Braunschweig while living in student accommodation. She now admits she plotted her disappearance.
The 55 year-old was found living under a false name, understood to be Mrs Schneider, in Düsseldorf two weeks ago by police investigating a burglary. When questioned Pazsitka told the officers the name on the house door was not hers and she was the student from Braunschweig that had gone missing 31 years ago. She used a long since out-of-date identity card to prove that she was the missing girl.
Pazsitka then confessed that she had taken part in a plan to move into an apartment she had been secretly renting and that she had saved DEM4,000 (the equivalent of €20,000 in today's money) to create a new life for herself. It emerged that she had lived in several cities in West Germany without a passport, a driver's licence or a social security card. It is believed she had been living off illicit cash-in-hand work.
Pazsitka had just completed a university thesis on computer languages when she vanished and was last sighted going to the dentist on 26 July, 1984. She left the surgery in order to take the bus to see her parents in nearby Wolfsburg, according to a friend.
When she failed to arrive, a manhunt began and then a murder enquiry. In 1985 police arrested a man, a 19 year-old carpenter's apprentice known only as Gunter K, who subsequently confessed that he had killed a 14 year-old girl near the bus stop where Pazsitka was supposed to be travelling from. He also admitted to killing Pazsitka and she was officially declared dead in 1989.
A spokesperson for Braunschweig and Wolfsburg Police said: "As to the motive of her disappearance, she gave no explanation and expressly said that she continues to want no contact with the public or her family."
Pazsitka has not admitted the reason for her disappearance and has requested no contact with her family or the media. Although the police are not treating her disappearance as a crime, Pazsitka will now be required to register formally with the German authorities.
© Copyright IBTimes 2023. All rights reserved.