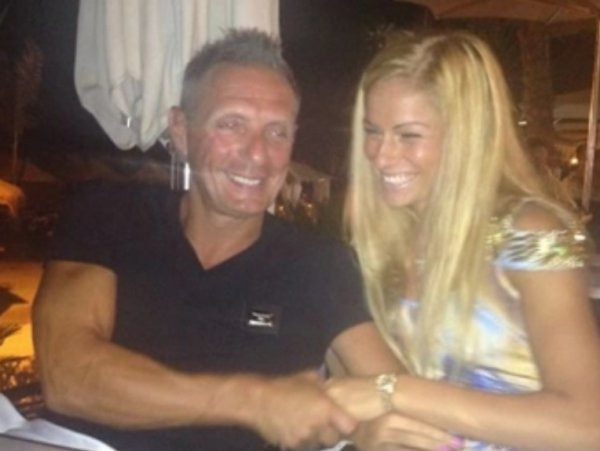 It's all over except for how many years murderess Maria Kukucova will spend behind bars for killing her millionaire ex-boyfriend at his Spanish mansion.
Prosecutors were expected to ask for a 20- to 25-year prison sentence, but family members of British victim Andrew Bush may press for as much as 27 years when the judge decides the punishment in June, reports the Telegraph.
Kukucova, 26, tearfully testified that she accidentally shot Bush three times when he arrived with his new younger girlfriend at his Costa del Sol home in 2014 while Kukucova said she was there collecting her things following her break-up with Bush. The two had started a more than two-year affair while she worked for him in his jewellery operation in Bristol, but they broke up just months before the confrontation that would turn deadly.
She claimed as she argued with Bush that day, he pulled out a gun and he was killed while they fought for control of the weapon. "Maybe it would have been better if I had died instead," she sobbed in a Malaga courtroom. Then she took his Hummer and fled the murder scene.
But the jury determined the blonde swimsuit model killed the 48-year-old Bush with a weapon she had brought to the mansion to hurt him.
Bush's daughter, Ellie Mason-Bush, 21, recounted after the conviction that she travelled to her father's grave to tell him: "We've done it for you dad. We've finally got justice for you."
Bush's last girlfriend, 23-year-old Maria Korotaeva, however, said she felt sorry for Kukucova. "She was sobbing the whole time" in court, she told the Sun. "She has actually started to believed her own lies. She has lost everything and I pity her."