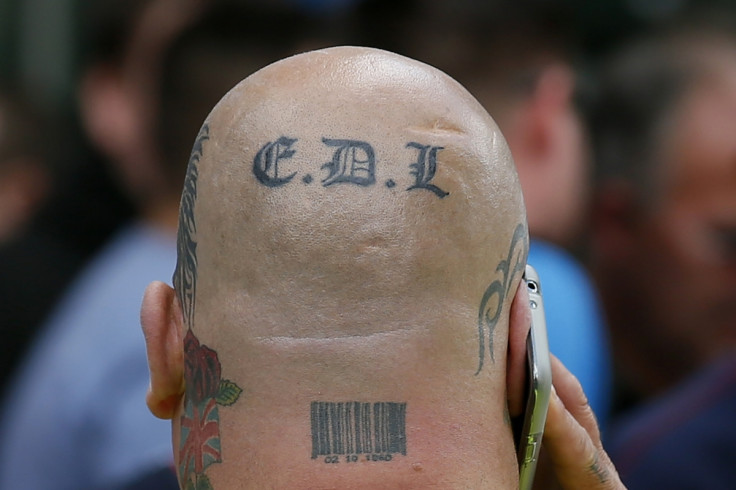 The English Defence League organised its first march of 2016 on the streets of Preston in which approximately 200 protestors carrying St George's cross flags and shouting anti-Islamist slogans walked down a street. A counter protest was also organised nearby but the two were kept separated by steel barriers. Both marches went off peacefully under the watchful eyes of a large police force.
EDL said its national demonstration in the Asian-dominant locality was to highlight "another creeping Sharia city". On a post on its Twitter handle, EDL Northwest described Preston as "the city tolerating faith schools that shelter kids from integration, community centres for only one community, take-aways serving only halal, contempt for planning rules and English laws in general, no-go areas like Deepdale and yes, Muslim grooming".
According to Preston blogger Luke Beardsworth the protestors shouted slogans like "You're not English anymore".
Muslims participating in the One Community counter protest to promote diversity went about distributing free food and hot drinks to passers-by at the Flag Market. "Al Huda Mosque provided 1000 cakes for people who attended while further rice, sauce, pakoras and more came from Noor Mosque," Bearsworth reported on his website.
A number of youth also distributed roses and posed for photographs with the local law enforcement teams.
Police leave was cancelled and close to 400 officers were present at the two marches along with riot vans at Preston's city centre but no arrests were made and the events went off without any incident, Lancashire Police stated.