This coming Saturday (4 October, 2014), Johannesburg and London will be among 125 cities worldwide to host demonstrations demanding action to curb exploding levels of rhino and elephant poaching.
In a measure of just how emotive the issue is becoming in South Africa, between 10,000 and 20,000 protestors are expected to turn up for the Jozi march to call for harsher penalties against poachers and traffickers in ivory and rhino horn.
Petitions will also be handed to the embassies of 19 countries, including key end-destinations such as Vietnam and China, which are accused of failing to do enough to tackle the problem.
Each year, the African continent sees a massive 35,000 or so of its elephants slaughtered for their tusks. But between January and August this year, South Africa alone had already lost 631 of its estimated 21,000 rhino to poaching, according to Environmental Affairs Minister, Edna Molewa.
A shocking 408 of the creatures were butchered in the world-famous Kruger National Park, a distressingly high percentage in an environment believed to house between 8,400 to 9,600 white rhino and about 2,000 or so critically endangered black rhino (South Africa National Parks).
But sadly, this year's death toll already compares unfavourably with 2013 when about 1,000 of the creatures - a scary three times the 2010 tally and 10 times the 2007 one - were killed in total.
Demand for their horn, believed by traditional medicine advocates to cure everything from fever to cancer, has continued to soar over the last seven years in line with noticeable standard of living increases in South East Asia.
As a result, the horn can now fetch as much as $65,000 per kilogram on the black market, making it more expensive than gold or cocaine.
Unfortunately for South Africa though, being home to 82% of the continent's entire rhino population and 93% of the world's white rhinos, it is now at the epicentre of a poaching time bomb.
In fact, the fear is that if such activity continues unabated at current rates, the animals will end up becoming extinct in the wild within 10 years. Therefore, a number of measures are now being introduced in a desperate attempt to address the situation without having a negative impact on tourism.
According to the SanParks Times magazine, a key initiative involves the creation of a so-called Intensive Protection Zone (IPZ) in the south of Kruger, where 60% of the Park's rhino population lives.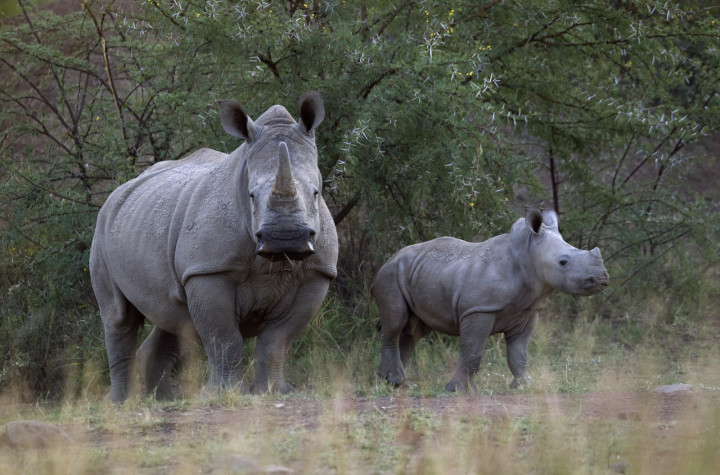 Intensive Protective Zone
The 4,000 square-kilometre IPZ, which is equivalent to about a fifth of Kruger's total landmass, is intended to concentrate the beasts in an area protected by the latest hi-tech gadgetry.
The goal is to make surveillance, early warning and detection easier and take pressure off the mere 400 or so rangers trying to safeguard vast swathes of territory.
For example, one aim is to fit boundary fences with motion sensors that can pick up movement. GPS coordinates will then be sent back to an operations centre so that rangers in either trucks or a helicopter can be deployed in the event of a security breach.
In particularly vulnerable areas such as the Park's 220-mile eastern border with Mozambique, fences will also likely be equipped with a new gunfire-detection system.
California-based SST's "ShotSpotter" is currently being pilot-tested for the first time outside of troubled US urban neighbourhoods, where it has to date been used to alert police of firearms-related activity.
Instead, microphones have now been planted in different spots in the Park in order to triangulate the origin of gunshots fired as far as two miles away, with coordinates being relayed to Kruger's operations centre within 30 seconds.
As to how the IPZ came about, meanwhile, it was all made possible thanks to a ZAR255 million (£14 million) donation by the Howard G Buffet Foundation in March. Work is expected to commence this month (October) and will take about two years to complete.
But these are not the only measures in the pipeline. According to Environmental Affairs Minister Molewa, there are also plans to transfer rhino to safe havens in lower risk parks and reserves both inside and outside South Africa. Discussions are already taking place with nearby countries such as Zambia and Botswana.
The only downside is that, at an estimated $45,000 per animal, the exercise could prove prohibitively expensive unless additional funding can be found.
But something has to be done, not least because an estimated 80% of all rhino poachers come from the impoverished villages of South Africa's neighbour, Mozambique.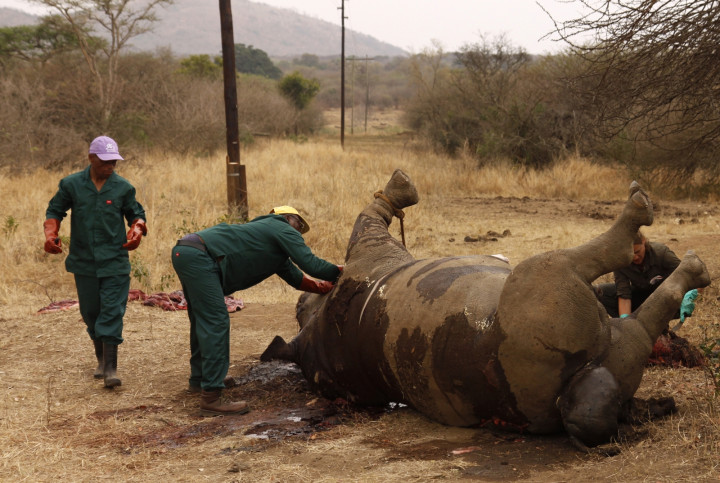 Hot pursuit
Mozambique, one of the world's poorest countries with close ties to China - its Limpopo National Park has been linked to Kruger via the cross-border Giriyondo Access Facility since 2006. The two form the Great Limpopo Transfrontier Park, which will also include Zimbabwe's Gonarezhou Game Reserve over time.
But there is now talk of erecting a fence along the Kruger-Mozambique border in a bid to prevent poachers entering the Park through the bush.
A 'hot pursuit' agreement signed by the two countries in May could also help. The aim is to allow police officers to pursue poachers across borders so that they do not simply disappear under village protection after committing a crime as is currently often the case.
Interestingly though, while the poaching of species such as antelope and wildebeest for bush-meat is not uncommon in Kruger, elephant poaching has not been an issue for the last 10 years – although with one incident in July and another three months before, there is concern that the problem may be starting to rear its ugly head again.
If anything though, the challenge in Kruger is simply having too many elephants. With numbers estimated at between 13,000 and 16,000, the population is around twice what it should ideally be - and growing.
And sadly, the situation is now causing considerable environmental damage. At the very least, elephants help to keep indigenous flora healthy by bumping into trees with their huge behinds, knocking them over and thereby thinning them out.
But once there are too many, they can end up just destroying the habitats of other Park dwellers. Southern ground hornbills, which build their nests in deep hollows in very old trees, for example, tend to breed successfully only once every three years and are now endangered in Kruger, largely due to elephant behaviour.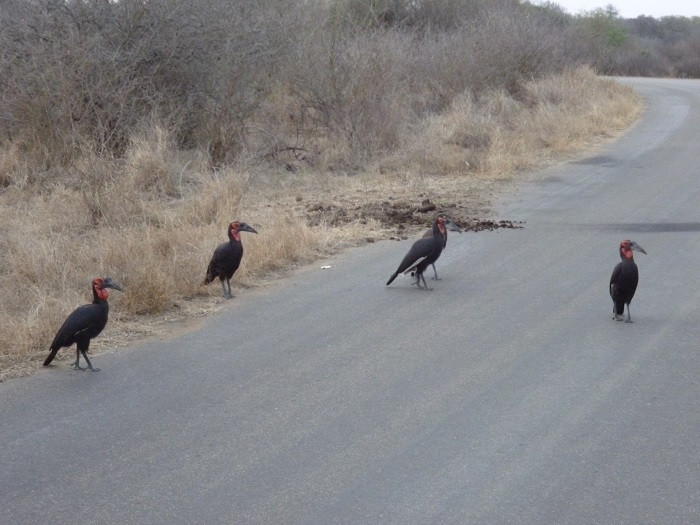 Although culling was banned by Park management in 1994, rumours are now circulating of possible moves to reverse the decision. But a key inhibitor is likely to be the international outcry, not least because it becomes necessary to kill entire family groups, including babies, due to the distress and dangerous aggression generated among survivors.
One possible way to try and alleviate pressure on the elephant population would be to go ahead with a planned wildlife corridor. The goal is to connect Kruger and the Great Limpopo Transfrontier Park with South Africa's first ever World Heritage site, the iSimangaliso Wetland Park in KwaZulu-Natal.
The Wetland Park itself is in the process of becoming part of a new Lubombo Transfrontier Conservation and Resource Area, which will include a number of reserves in Mozambique and Swaziland.
But the international border fences have yet to come down - and seem unlikely to do so any time soon until the rhino-poaching situation can be sorted out once and for all.