I must admit that before I came to South Africa, I had absolutely no idea that the country had its own brandy industry – and an award-winning one at that.
Wine, yes; but brandy, no. Not that I'm a connoisseur, but I can't say that I had ever particularly noticed the stuff in UK off-licences, or bottle stores as they're known here, let alone in your average supermarket.
Admittedly though, in Europe the market tends to be dominated at the high end by French Cognac with its global reputation for quality, while everything else tends to compete on price, making brand recognition relatively poor.
But this lack of visibility internationally could be about to change. South Africa may be the seventh largest producer of brandy in the world, but it has so far been very much a locally-consumed product, with a mere 8% being exported elsewhere.
A key issue at the moment though is that, beyond the growing premium segment, this domestic market is actually in quite steep decline.
According to Christelle Reade-Jahn, director of the South African Brandy Foundation (SABF), sales of this grape-based spirit have dropped by about a third from 48.5 million litres per year in 2006 to a mere 33 million last year (South African Liquor Brandowners' Association).
But the industry, which is based in the Western Cape, has been hit by an "almost perfect storm", she says. The eradication of local protectionism after the introduction of an excise tax rebate and the removal of import tariffs for EU spirits in 2006 certainly did not help matters.
But the decline had already set in a couple of years earlier, following the entry of huge multinationals such as Diageo and Pernod Ricard into the South African market, leading to a massive marketing push behind their Scotch whiskey brands.
The effect was "like a wave going over local industry", Reade-Jahn explains, and had the same devastating impact on the local brandy market as it had on pisco in Chile and ouzo in Greece.
A question of image
The situation was not helped by the apparent South African thirst for international brands, after being starved of them for so long due to anti-apartheid sanctions.
Local brandy, meanwhile, tends to have somewhat of an image problem, often being associated in popular consciousness with male Afrikaner rugby fans swilling "Klippies (short for Klipdrift, a popular local brand) and coke" during a match.
But interestingly, according to Nick Holdcroft, brandy ambassador at Distell, a huge wine and spirit company and the country's largest brandy producer, it is Xhosa township dwellers who generally take a bottle of Viceroy home when they visit family in the Eastern Cape, that actually make up one of its biggest customer segments.
Commando brandy is likewise a traditional component of the tribe's male post-initiation ceremonies.
But the SABF, which represents 95% of South African brandy producers, is trying hard to broaden the spirit's appeal. Over the last few years, it has introduced a "major premiumisation strategy" in a bid to transform its image into a more upmarket, youthful and female one domestically.
It has also been avidly entering international contests such as London's International Wine & Spirit Competition in a bid to boost the product's standing and image at home.
And although much fruitier than France's more woody-flavoured Cognac, it has been winning too – in fact, South African offerings have been awarded Best Brandy in the world accolades no less than 12 times over the last 15 years.
But the Foundation has also been exploring how to play whiskey producers at their own game – even without their vast marketing budgets to work with.
In a bid to increase the spirit's attractiveness, for instance, the industry has started hosting 'Fine Brandy Fusion' shows over the last two years in Cape Town and Johannesburg, which are similar in nature to the locally very popular 'Whiskey Live' festivals.
Among other things, it has also introduced a couple of Brandy Routes in the Cape Winelands to sit alongside the more traditional Wine ones as well as creating a so-called Urban Brandy Cocktail Route to target a younger, more metropolitan market.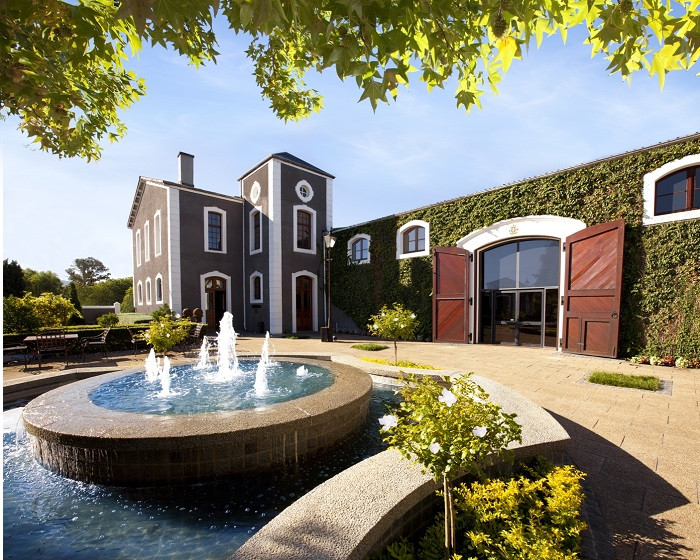 New markets
The idea here is that designated Route venues such as restaurants, bars and hotels located in South Africa's major cities of Cape Town, Joburg and Durban, offer punters a choice of eight bespoke brandy cocktails based on their audience from a possible menu of 25.
But the only realistic way to increase South Africa's current 2.9% share of the global market (Euromonitor, 2012) will be with the support of government and marketing activity from the Foundation to create a distinctive "category" like Cognac, which can act as an umbrella term for individual brands to slot into, Reade-Jahn believes.
Nowhere does this situation apply more than in the lucrative Chinese market, which is fast-developing a credible wine industry of its own, with brandy production likely to follow quickly behind.
"We've done the category analysis and strategy development, but it will take many years and much investment. So a lot of companies are going for low-hanging fruit in Africa," Reade-Jahn says. "Brandy is already big in Nigeria, Ghana, Angola and Mozambique, which are all easily accessible without major development work."
Distell, meanwhile, has just purchased a 26% stake in KWA Holding East Africa Ltd, Kenya's leading spirits manufacturer and distributor, in a bid to establish a presence in East Africa, which has recently become more interesting due to recent oil and gas discoveries.
Last year, it also acquired a 60% stake in Chinese liquor distribution firm, CJ Wines & Spirits, which it has rebranded Distell China, in a bid to take advantage of the country's surging brandy sales.
But as long ago as 2009, the firm had also started taking on arch-rival Cognac in its European heartlands by purchasing France's Bisquit brand from Pernod Ricard for ZAR 390m (£21.9m; $35.3m) and exploiting its existing supply chain.
So although most people may not be aware of it, should they have a glass of Bisquit, they will actually be sampling a South African-owned, if not produced, brandy.
As to how I got to know all of this stuff, my interest was sparked after going on an excellent brandy-tasting course courtesy of Distell in my former home of Stellenbosch a couple of weeks back – and I can only say what a merry and spirited occasion it was.