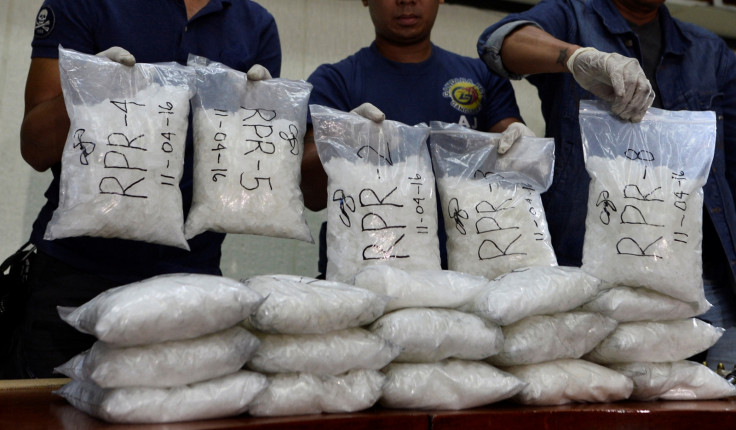 A Buddhist monk has been arrested after the discovery of two huge methamphetamine hauls in Myanmar, say reports. The senior monk, identified only as Arsara, is suspected of storing four million methamphetamine pills in his monastery in the town of Maungdaw, near the border with Bangladesh.
The monk was reportedly first stopped near the town, in Rakhine state, with 400,000 tablets in his car. It was then that police searched his monastery where further pills were found after he was arrested, according to the BBC.
The Irrawaddy, a news website created by Burmese exiles living in Thailand, reported that Arsara was well known by the local community and had been a leading monk at the town's Baho monastery.
Local police chief Kyaw Mya Win told the Agence France Press (AFP) news agency they found the drugs when they searched his vehicle on Sunday (5 February). They then went to the monk's monastery and found another 4.2 million pills.
Although no value has been placed on the haul, the United Nations (UN) estimated in 2015 that the retail price of an methamphetamine tablet in the country was around $2 (£1.60) making the combined hauls worth about $9.2m (£7.3m).
Local reports cited by The Irrawaddy said that in September 2016 police in the town carried out two huge drug raids, raking in more than 15 million amphetamine tablets from the compound of a construction company. The area is popular with drug smugglers because of its porous borders with Bangladesh and its hilly terrain.
Myanmar is a notorious drug-producing hotspot for substances including methamphetamine, opium and cannabis, with the drugs often finding their way into other countries in southeast Asia.
In 2015, a UN Office on Drugs and Crime report said that methamphetamine in two forms — methamphetamine tablets and crystalline methamphetamine — dominates the synthetic drugs market in southeast Asia.
Also in 2015, Myanmar featured on a list released by former US President Barack Obama of the 22 nations the US believed were the leading producers of illicit drugs and transit hubs.