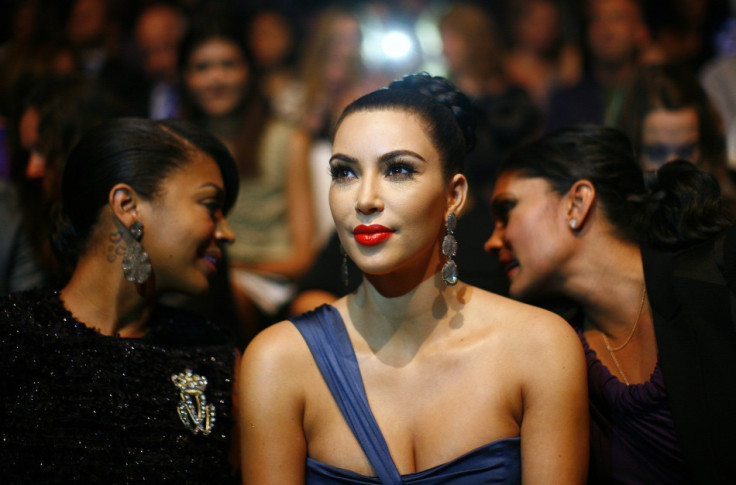 On Monday night, TV audiences watched the season premiere of "Kourtney and Kim Take New York," which showed cracks developing between newly wed socialite Kim Kardashian and basketball player husband Kris Humphries. And it is rumoured that a naked yoga session led to the end of the 72-day marriage.
Kardashian fans in the new season of the reality show saw the couple having heated arguments just days after their wedding. Kardashian filed for divorce in October.
In one scene, Kris walks into a New York hotel, where the couple were earlier living, and finds his wife being instructed by a naked man during a yoga session, according to the Sun.
Looking at the yoga class, which also includes Kim's sister Kourtney and their friends, Kris is infuriated: "That is disgusting," he says. "This is my home. This is disrespectful."
Kim, who loses her temper, is shown saying: "You are so immature I can't take it." To this Kris replies: "You can't take it? I can't take it. I felt uncomfortable when I came in. I nearly threw up."
After the "disgusting" incident, Kris tells Kim that Kourtney, who had organised the naked yoga session, could not live with them any longer. He further said he would pay for her accommodation.
"Kourtney cannot live with us anymore. I will personally pay for her to have a room on a different floor," said Kris, as quoted by the Sun.
However, in a turn of events, the video footage shows a fed-up Kris leaving his wife to fly back to Minnesota to focus on his basketball training.
"Mason's (Kourtney Kardashian's son) play pen is five yards from my room. Naked yoga dudes. I think I am going to go to Minnesota and get ready for the season and just train and stuff," said Kris.
A dejected Kim replied: "I don't really know what to say. I just don't really get it, we're going to live separate and stuff."
With no answers, Kris tries to reassure his wife and says: "I love you - just don't get upset with me."
After being left alone, Kim talks about Kris's behaviour and shows ample support to her husband, who deserted her, in the video.
"I am sad - but Kris is really supportive of my career and if Minnesota is the best place for him to work out then that's what he should do," said Kim
"Everyone was so excited to come to New York. We didn't plan for any of this - but we will figure it out," she added.
However, it is yet unknown if it was the "naked yoga session" which cost the couple their marriage, as Kim filed for a divorce only after a few months of filming these scenes.