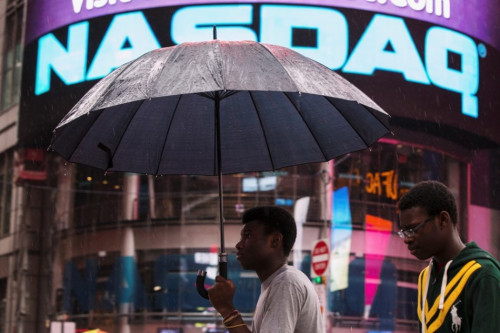 Stock exchange indices providers Nasdaq and S&P Dow Jones Indices are looking for acquisitions to bolster their index businesses, according to a media report.
The CEOs of both groups told Reuters in interviews that they would be interested in bidding on index businesses that come to market, including the index businesses run by Russell Investments and Barclays Plc.
"Growing the index business is at the top of our list for 2014, both organically or through acquisitions," Nasdaq CEO Robert Greifeld told the news agency in an interview last week.
"We have this index engine and people don't realize that anything MSCI can do or S&P can do, we can do right now."
S&P Dow Jones Indices CEO Alex Matturri said his company would also look at any other assets in the index space that might come up for sale.
"Indexing as a whole has been on a good streak for a while as people are looking toward passive products for lower costs and good returns," Matturri said.
Explosive Growth of Index Business
A business index is a statistical compilation that tracks the performance of securities and provides a context for economic and financial conditions.
Businesses that provide indices are expected to see huge growth in coming years as investors put a lot of money on index-based funds.
Investors have put more than $1.1tn (£669bn, €805bn) into index-based mutual funds and exchange-traded funds (ETFs) over the five years ending 30 November, compared to $785bn into actively managed funds and ETFs over the same period, according to Morningstar.
Nasdaq launched its first index, the Nasdaq Composite, in 1971, and its indices are used to track $1tn in assets at present.
Meanwhile, some traditional owners such as banks are seeking to exit index businesses due to regulatory pressures following the Libor rigging scandal. Several banks were accused of manipulating the key interest rate benchmark and they had to pay hefty fines to regulators to solve the issue.
"Because of Libor, regulators are paying more attention to where potential conflicts exist when a provider is the price provider and the product provider," Matturri said.
UK-based Barclays bank is in negotiations to put its index business up for sale after receiving interest from MSCI and others, sources told Reuters.
In addition, insurer Northwestern Mutual Life is exploring a spin-off of its entire Russell Investments asset management business, the news agency said citing sources.