Contestants have unveiled their national costumes for the 2014 Miss International beauty pageant in Tokyo, Japan.
The Latin American countries have pulled out all the stops, with flamboyant carnival costumes drawing on their pre-Columbian heritage.
We are not sure about Miss Chile's costume. It looks like she has bloody veins on her thighs.
Contestants from many Asian countries wore colourful designs drawing on Buddhist or Hindu religious symbols.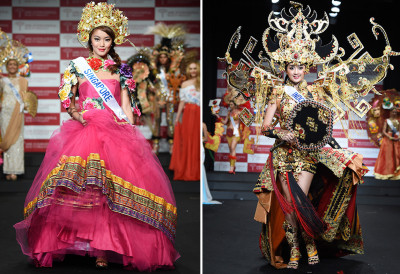 The costumes of Canada and the USA are clearly identifiable, representing a Mountie's uniform and a red white and blue eagle, respectively.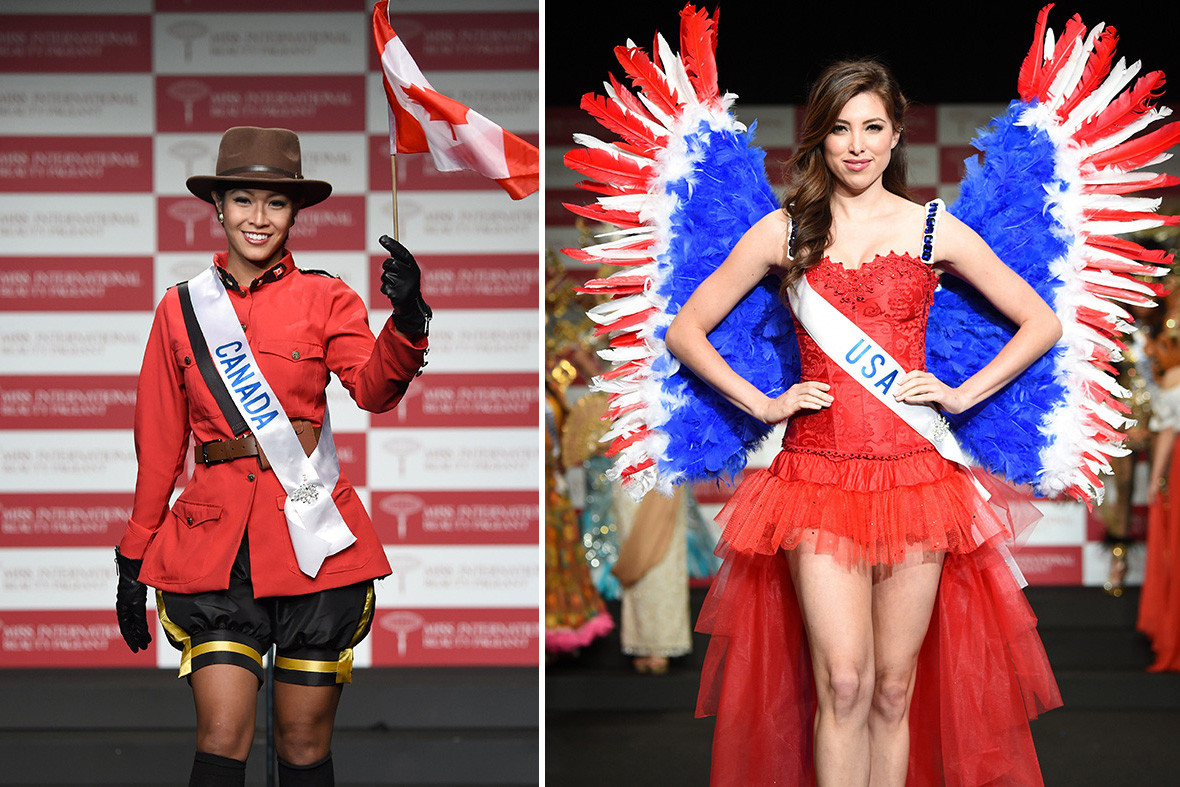 As for Europe, it's a mixed bag. The United Kingdom is represented by a beefeater's uniform, Ukraine and Russia both draw on traditional peasant dresses, and the Netherlands have gone for a barely-there showgirl get-up topped with a tulip headdress.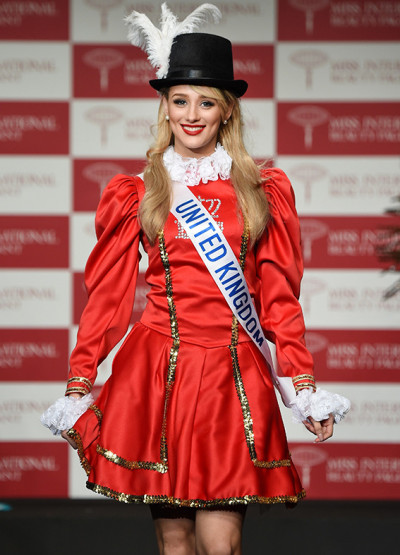 We can only assume Miss Italy's national costume didn't turn up in time for the pageant.