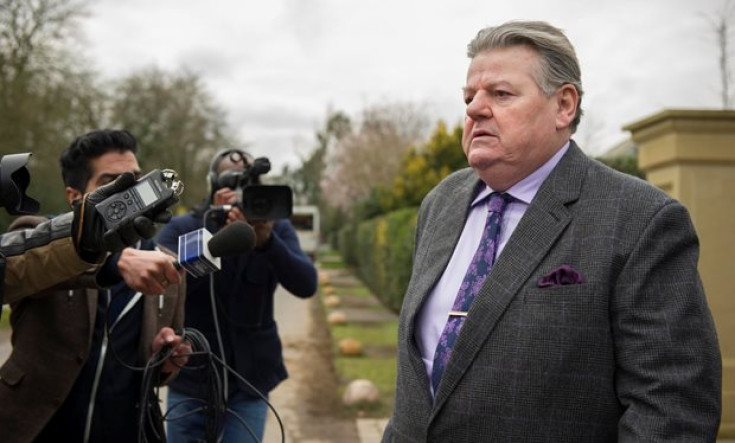 It's the new television show that is perhaps a little too relevant as abuse allegations regarding public figures are still very raw for some. But writer Jack Thorne of Channel 4's new drama, National Treasure, has rattled bones with a gripping account of a fictional household name's spectacular downfall.
Robbie Coltrane impressed critics in last week's first episode (20 September) of the new series with his performance of ageing and almost-forgotten comedian Paul Finchley. An unexpected ominous knock at the door changes his life as he knows it after he is accused of rape.
Part two of the drama – which airs tonight (27 September) at 9pm – details the demise of the much-loved personality's reputation after a second wave of allegations emerge following the reports of his initial offence.
But the question on many people's lips is: who is National Treasure based on? Could it be Jimmy Savile, or even Max Clifford? Or perhaps it's a mish-mash of all the comedians, TV presenters and public personas that have found themselves in the media storm of accusations against high-profile supposed offenders.
Discussing who he believes the show to be based on, TV producer, writer and former comedy agent Paul Duddridge gave his opinion exclusively to IBTimes UK about the show as a long-time figure in the entertainment industry.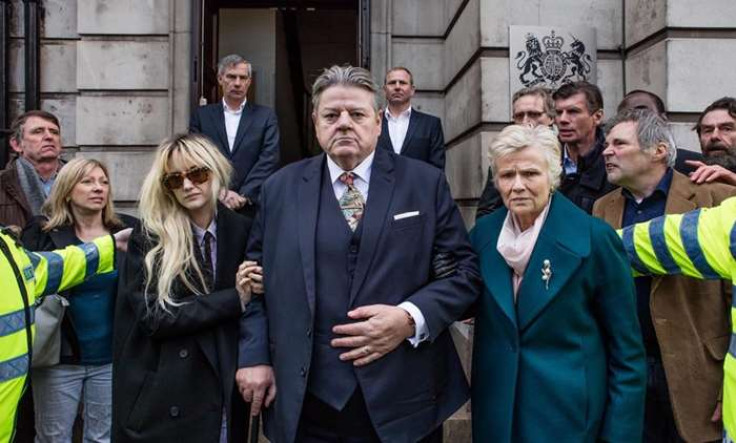 The creator of Mothers And Daughters said: "Obviously there have been so many of these cases, that they have a wide range of entertainment professionals on whom to base Robbie Coltrane's character."
"Some of the details of the cases in the show appear to be based on the allegations against Dave Lee Travis, Max Clifford and Freddie Starr," he added.
Duddridge also gave his take on the show's appeal. He explained: "This is exactly what great TV drama does best. They've taken a hugely topical, controversial subject, and turned it in to a three dimensional, human drama."
Duddridge went on: "As viewers we still don't know whether he committed the crimes of which he is being accused. That is such an effective way to tell this story as it reflects the public confusion and doubt when these kinds of allegations first started coming to light around five years ago."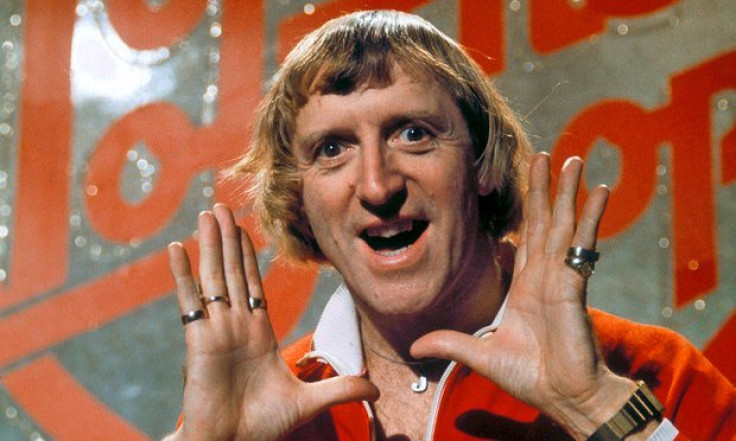 There has been a current trend of big crime stories transformed into television series in recent times, including Making A Murderer, the two US series on the mysterious death of JonBenét Ramsey and the upcoming docudrama on Amanda Knox, which airs on Netflix this weekend.
So what does Duddridge make of television companies using these tales of intrigue for public entertainment? He thinks it is inevitable.
He said: "When huge crime stories like this happen in the real world it is likely that they will be turned in to some kind of TV or movie drama. There is a moral responsibility on the producers to be sensitive to the feelings of the victims and their families. National Treasure treads this line beautifully."
Tonight's National Treasure sees Paul and his family come to terms with the mounting allegations against him. Dee (Andrea Riseborough) confronts her former babysitter, Christina (Susan Lynch), who is now one of the star's accusers. Paul's wife Marie – played by the legendary Julie Walters – is rattled to discover she was away on the night Paul is accused of assaulting Christina. Paul then gives a radio interview, determined to give his side of the story.
Watch National Treasure at 9pm on BBC1 tonight (27 September).