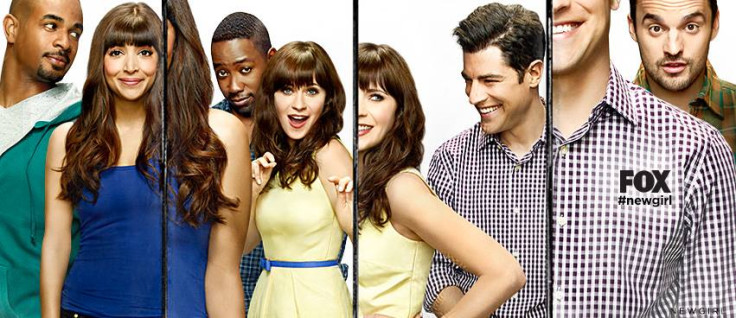 New Girl star Lamorne Morris, who plays Winston on the comedy show, recently spoke about his co-star and lead actress Zooey Deschanel's motherly instincts. In the interview, Morris said Deschanel would definitely be a good mother to her child because she is also like a mom to them on set.
"She's a great mom to us on set," the actor told People magazine. "She puts the hammer down on the craziness we do from time to time. She gives me advice on every aspect of my life. Family, finances... She's very smart. Very healthy. She'll teach her daughter how to eat right, that's for sure," he said. (via Contactmusic)
Deschanel, who plays Jess on the show, gave birth to her first child with husband Jacob Pechenik in July 2015. Due to her pregnancy, the makers had to film the first few episodes of season 5 without her, with the premiere episode titled "No Girl."
The upcoming season of New Girl will reportedly focus on other characters on the show. This was a creative decision on the part of the executive producers in order to give Deschanel some time with her newborn child.
Schmidt and Cece's relationship will move forward in season 5. The duo got engaged in season 4 and now the new episodes will further explore their union and marriage. Fans can definitely expect some major hiccups there.
"...their relationship will be put to the test when Cece's mom suddenly appears ahead of their wedding day. According to actor Max Greenfield, who plays Schmidt, there is a chance that Cece's mom will not approve of her choice," reports Yibada.
The site also reports that Jess and Nick will most likely remain friends in the upcoming season. Fox has not yet revealed an official release date for New Girl season 5.