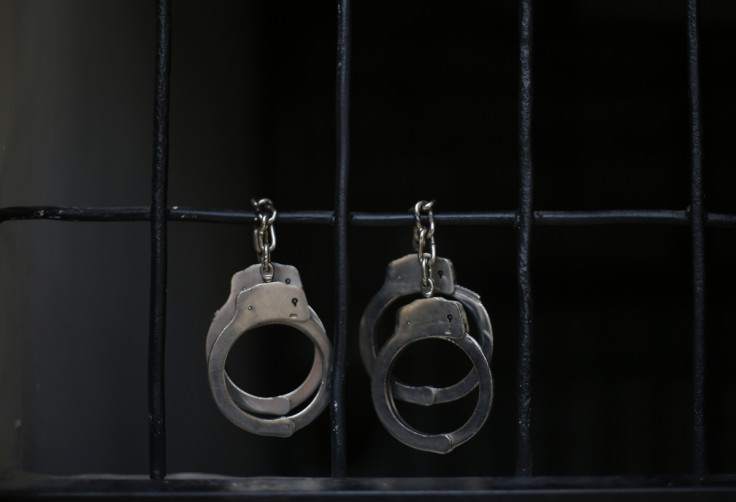 A New Jersey police officer charged in an alleged drink driving crash that killed two people, including a fellow police officer, may have been drugged at a strip club called Curves prior to the incident, his attorney told the court on 29 October. Pedro Abad's lawyer Mario Gallucci suggested his client may have been drugged by strippers at the club his group partied at before the fatal crash.
Gallucci told the court that an expert he hired "found some medical evidence that could be interpreted to mean Mr Abad was drugged with GHB" before the incident in March. GHB is a commonly known "date rape" drug that is a narcotic sedative.
According to CBS New York, the lawyer asked Judge Stephen Rooney if he could have Abad's blood sample tested. Assistant District Attorney Mark Palladino said he would investigate whether a sample was available. "If he was drugged, that would make him not responsible for his actions," Gallucci said to WCBS 880.
The attorney also told the judge that he is representing a man in a similar case who had also been to Curves, had been drugged and later involved in a fatal wrong-way crash. He added that he represents clients in a New York case which involve dancers from Scores strip club allegedly drugging male patrons to get money.
NJ.com reported that Rooney scheduled the next hearing for 8 December. Gallucci told the court that his client may not appear at the hearing because he is set to go to surgery on 1 December.
The 28-year-old is charged with aggravated vehicular homicide and manslaughter among the 27-count indictment he was served. On 20 March, Abad drove the wrong way on the West Shore Expressway in Staten Island, New York and crashed into a tractor-trailer. Abad had a blood-alcohol level of .24, three-times the legal limit, at the time of the incident, authorities said.
According to NJ.com, 28-year-olds Linden Police Officer Frank Viggiano and Linden resident Joseph Rodriguez were killed in the crash. A third passenger, 24-year-old Officer Patrik Kudlac suffered critical injuries. Abad was suspended from the Linden Police Department pending an internal investigation. If convicted, he faces 25 years in prison.