A new petition calling for Donald Trump to be allowed to make a state visit to the UK has attracted tens of thousands of signatures in less than 24 hours.
The online parliamentary petition said the US president should be allowed to make an official state visit as he is the "leader of a free world and UK is a country that supports free speech and does not believe that people that appose [sic] our point of view should be gagged".
At the time of publication (31 January), the petition has received more than 70,000 signatures and is well on its way to gain the 100,00 needed for it to be considered for a debate in Parliament.
The latest petition appears to be a counter to the hugely popular petition arguing Trump should not be allowed an official state visit to the country as it would "cause embarrassment" to the Queen, which has attracted more than 1.5 million signatures.
Despite the popularity of the petition, a 10 Downing Street spokesperson said Theresa May has no plans to stop Trump's planned visit to the UK later this year.
The latest petition backing Trump's state visit was launched as tens of thousands of people across the UK took part in demonstrators against the president's controversial travel ban.
Protests took place outside 10 Downing Street as well as other cities such as Newcastle, Edinburgh, Manchester and Belfast. Among some of the high-profile names to take part in the protest in London include Lily Allen, Gary Lineker and former Labour leader Ed Miliband.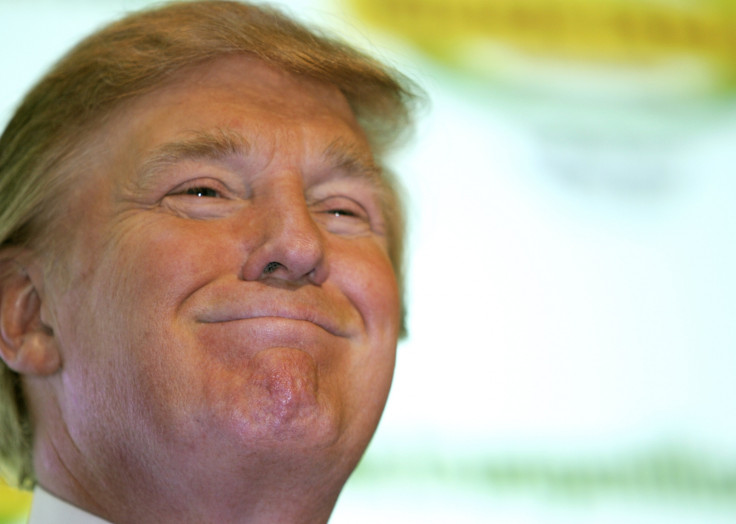 One protester holding a placard which said "America is our ally but Trump is our enemy" told IBTimes UK: "We're not stopping him from coming here, but we don't want him to come under a state visit – it's not appropriate. He does not meet British values and British standards."
The huge protests in the UK followed on from demonstrations which had already taken place in the US following Trump's "extreme vetting" measures against migrants or visitors from Iran, Iraq, Libya, Somalia, Sudan, Syria and Yemen.
Update: The petition has since passed the 100,000 signatures needed for it to be considered for a debate in parliament. It currently stands at more than 219,000 signatures.