New poll supports Prince Harry, Meghan Markle's wish for titles for Archie, Lilibet
The Sussexes' children received their HRH titles when King Charles III became the new monarch in September 2022.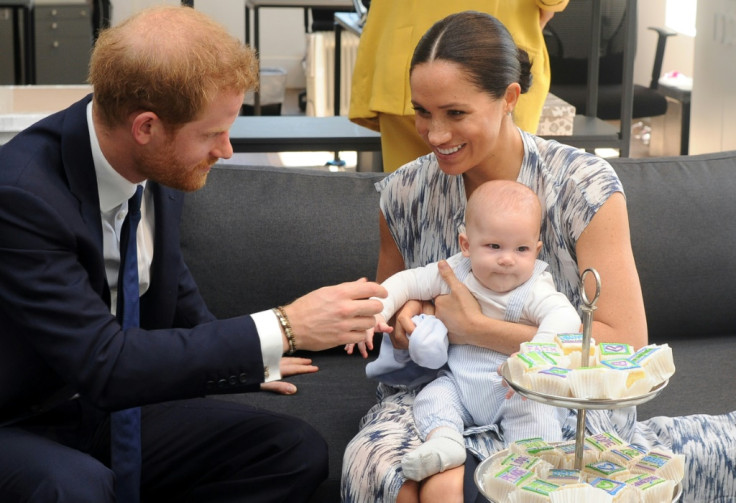 A recent poll conducted among Americans gives support to Prince Harry and Meghan Markle's wish for their children Archie and Lilibet to have royal titles.
A survey carried out by Redfield & Wilton for Newsweek showed that 53 per cent of Americans agree that the children should have their HRH Prince and HRH Princess titles and 15 per cent do not agree. Meanwhile, 18 per cent do not care and 14 per cent do not know.
Archie and Lilibet's royal titles were a topic of contention among royal experts after the Duchess of Sussex shared in her Oprah interview in March 2021 that there were discussions about her children not getting royal titles, which she called their "birthright" and linked it to discussions among royal family members over how dark her children's skin colour might be.
In the interview, Meghan Markle said, "It's not our decision to make, right?  Even though I have a lot of clarity on what comes with the titles, good and bad—and from my experience, a lot of pain. I, again, wouldn't wish pain on my child, but that is their birthright to then make a choice about."
The former "Suits" star shared her concern over the lack of security for Archie and at that time for her unborn child, if they do not have their royal titles. She said, "The idea of our son not being safe and also the idea of the first member of color in this family not being titled in the same way that other grandchildren would be . . ."
She then referenced the George V convention which dictates that the grandchild of the monarch automatically inherits the HRH Prince or Princess designation. This means when King Charles III became the new monarch following the death of Queen Elizabeth II in September, Archie and Lilibet automatically received the HRH Prince and HRH Princess titles.
However, these changes were not automatically made public to the line of succession on the royal family's official website. They were still listed as Master Archie Mountbatten-Windsor and Miss Lilibet Mountbatten-Windsor.
Meanwhile, King Charles III only announced that Prince William and Kate Middleton were going to be Prince and Princess of Wales in his first speech as the new monarch.
It was only after Meghan Markle and Prince Harry announced the baptism of Lilibet and referred to her as Princess in the announcement, that Buckingham Palace followed suit and updated their titles accordingly online. Yet there was no public announcement from the palace regarding the change.
"I can confirm that Princess Lilibet Diana was christened on Friday, March 3 by the Archbishop of Los Angeles, the Rev. John Taylor," reads the baptismal announcement.
A spokesperson for the Duke and Duchess of Sussex confirmed that the change was agreed upon in private following Her Majesty's funeral. The couple decided to keep this information to themselves and waited six months to use it publicly to announce Lilibet's christening.
The representative said, "The children's titles have been a birthright since their grandfather became Monarch. This matter has been settled for some time in alignment with Buckingham Palace."
In a way, by keeping mum about it, Prince Harry and Meghan Markle have allowed the debate to continue over whether their children should have royal titles or not. As to why they waited six months, royal expert Ingrid Seward claims that the couple must have waited for Buckingham Palace to announce the changes just as it did for Prince Edward getting the Duke of Edinburgh title on his birthday.
Seward claimed that Prince Harry and Meghan Markle "were hoping the Palace would jump the gun and announce it before they did." Unfortunately, "Buckingham Palace left its website intact and allowed the Sussexes to make the move themselves so they couldn't complain."
© Copyright IBTimes 2023. All rights reserved.