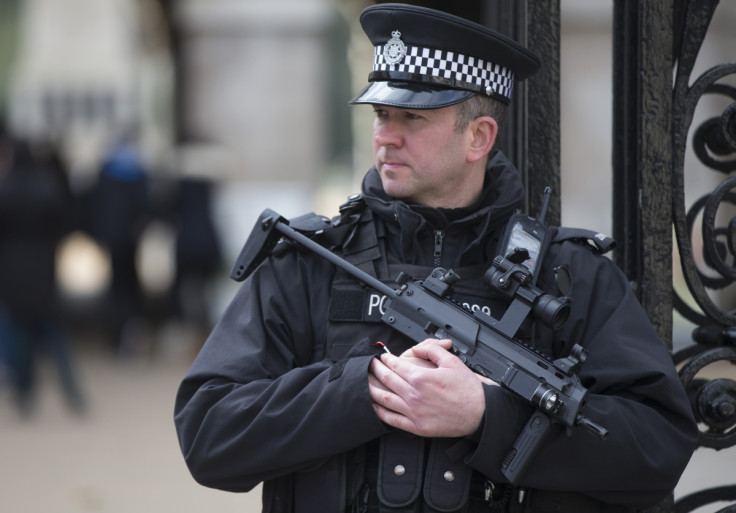 More armed police will be on patrol in London this New Year's Eve as the terror alert for the UK remains at its second highest level of "severe". The Met Police and British Transport Police said additional firearm officers would be deployed around tube stations and extended armed patrols would be carried out in the city's centre.
Some 3,000 officers in total will be on duty in central London on the night (31 December). The Met said the decision to deploy more armed police was not due to any specific intelligence about a possible terrorist attack but was instead "precautionary".
It comes after a "friendly" intelligence service reportedly warned a gun or bomb attack could be carried out in crowded places in a major European city between Christmas and New Year.
A Met spokesman said: "Our policing plan remains under constant review and the public can expect to see additional police officers in central London, which includes an increased number of firearms officers. Our plans are purely precautionary and not as a result of any specific intelligence."
Superintendent Andy Morgan, of the British Transport Police, added: "New Year's Eve will undoubtedly be one of the busiest nights of the year for the emergency services and we will have officers on the ground at train and tube stations across London. In order to provide further reassurance to everyone, we will also be extending our regular armed patrols and specialist support beyond normal hours.
"We would encourage everyone to enjoy their evening and to travel home safely, making sure you have your travel arrangements in place and know when your last train home is."
Major cities across Europe have been on heightened alert since the Islamic State (Isis) carried out attacks in Paris on 13 November. In London, armed patrols were increased shortly after the attacks with firearm officers asked to work on their rest days.
Russian authorities recently warned its citizens they would be safer celebrating New Year's Eve at home, according to the Telegraph. The Kremlin was then accused of covering up fears it had of a possible terrorist attack when it announced the Moscow Red Square would be closed to revellers welcoming in the New Year because of "filming" – a claim denied by the TV company supposedly involved.
Top Labour MP Keith Vaz urged Britons not to let any fears of a terrorist attack change their New Year's Eve plans, saying: "We should never allow the threat of terrorism to frighten us into changing our normal lives. We need to continue with our celebrations. Given the current climate, of course we should be extra vigilant and continue to be well protected but if we give into fear then they would have won."
While the Met urged anyone without tickets to the sold out central London fireworks display to stay away from the designated areas, it also said people shouldn't change their New Year's Eve plans due to any fears of a terror attack. It suggested Londoners without tickets should ring in the New Year "at one of the hundreds of other celebrations taking place in restaurants, bars, pubs and clubs across the capital".
It also advised revellers to be aware of road and tube station closures on the night, which start from 2pm. The Met Police gave the following tips: