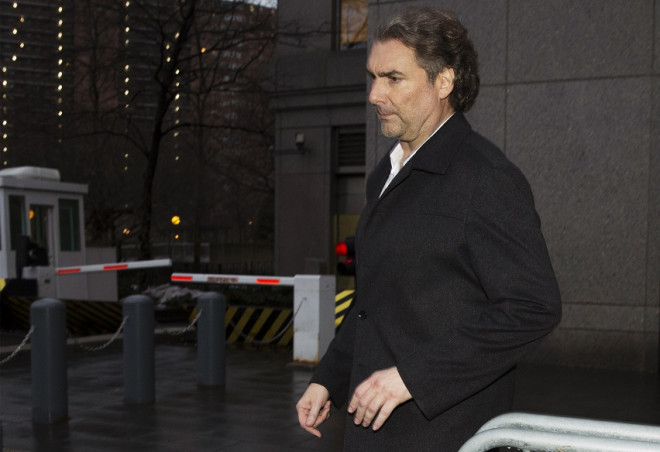 A renowned New York banker has been accused of using insider information to pocket $1 million (£600,000).
Frank Perkins Hixon is alleged to have used accounts of his ex-girlfriend and 80-year-old father to make illegal transactions and take home the profits.
The Wall Street high-flyer is said to have used some of the illegal proceeds to pay child support to the ex-girlfriend and mother of his five-year-old daughter, according to the civil suit launched by the American regulator, the Securities and Exchange Commission.
Until last month Hixon, who has been an investment banker for 26 years, had been an executive at Evercore Partners where he had worked in the mining and metals group since 2010.
But he now faces seven counts of fraud and one count of making false statements after he was arrested by the FBI.
The charges relate to transactions he made in October 2012 when, it is alleged, he logged onto his ex-girlfriend Destiny "Nicole" Robinson's brokerage account and bought 40,000 shares of Titanium, a manufacturing company.
Prosecutors say he bought the shares knowing the firm was about to be taken over by Precision Castparts in a $2.9bn deal.
He is also said to have profited from information he knew about Westway Group.
Hixon, who faced faces 25 years in prison for the charges, is also said to have tipped his father and told him to buy shares in the companies.
Evercore grew suspicious about Hixon's positions after it was tipped off about trading irregularities and after an internal investigation uncovered possible crimes.
He has been ordered to surrender his passport as the civil case continues.