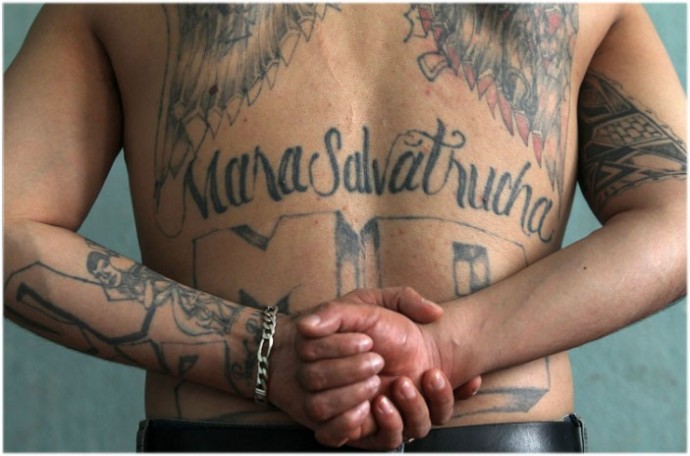 A sheriff in New York has blamed former US president Barack Obama for a recent wave of violence linked to the notorious MS-13 gang.
In an early morning radio interview on Sunday (7 May), Suffolk County Sheriff Vincent DeMarco lambasted Obama's immigration policies while praising US Attorney General Jeff Sessions' recent visit to Long Island.
"In the community of Brentwood, where there is a big El Salvadoran population, we have had over the last nine months or so 11 bodies turned [sic] up," DeMarco told John Catsimatidis on The Cats Roundtable radio programme.
The deadly gang, which is also known as La Mara Salvatrucha, has been linked to several murders on Long Island. In April, the bodies of four young men were found mutilated in a park in Central Islip. Authorities said the method used to kill the teens was consistent with MS-13 practice.
The family members of one of the teenagers killed, Jorge Tigre, claimed that he turned his back on an MS-13 friend so the gang killed him. Tigre, 18, told his 20-year-old sister Monica that he became a target after the September machete killings of two high school classmates.
"He kept his distance from them," she told the New York Daily News. "I think they set a trap for him."
A New York congressman later claimed that the gang was smuggling unaccompanied minors into the US to boost its ranks. The claim was reiterated by DeMarco as well as Sessions.
"A large portion of the MS-13 gang members are here illegally," he said. "And they arrive in the country through the Unaccompanied Minor Programme, which was really loosened up and formed under President Obama."
He expressed his faith that the Trump administration would be able to tackle the ongoing gang-related violence.
DeMarco said Sessions "came out and he wanted to hear from us".
The sheriff added: "He was not telling us what he thought. He wanted to know what we needed and what we thought he could help us with."
In a meeting with the attorney general, DeMarco said the two discussed a "need for federal gang prosecutors".
"I totally support the president's objective of border security," he added.
"The MS-13 mantra is kill, rape and control, and so that should tell us enough about the kind of groups we confront," Sessions said during his visit to Long Island.
"Our motto is justice for victims and consequences for criminals. We are targeting you. We are coming after you," he warned.
He added that undocumented immigrants who are convicted of crimes will be deported.