Nexus 6: Five Key Features of Google's New Android Phablet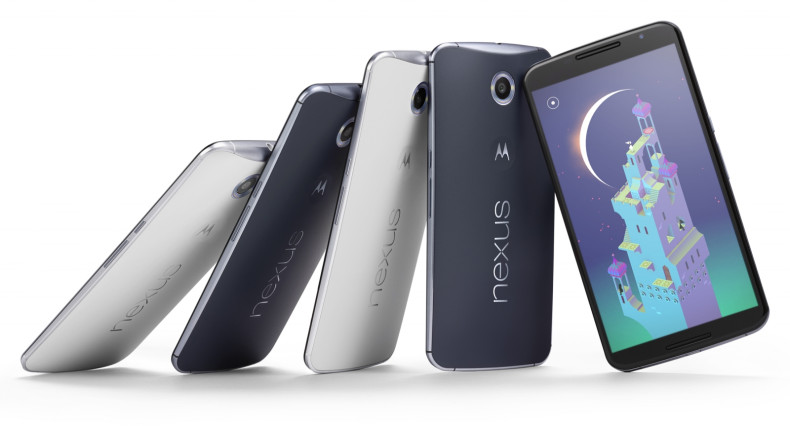 With its new Nexus smartphone, Motorola follows in the phonesteps of fellow manufacturers HTC and LG. Nexus 6 represents one of the brand's biggest leaps forward, a move to court the consumer market as well as its traditional developer demographic.
Nexus 6 also benefits from the introduction of features from Android new OS Lollipop.
So what are the best features of the new Nexus?
---
Largest one yet
At just under 6 inches, the Quad HD display of the Nexus 6 is by far the largest in the line; it's a fully fledged phablet.
The Google phone has conformed to the trend of super sized screens, probably so that developers can use the popular specifications when designing their apps.
---
Powerful hardware
Nexus 6's 2.7 GHz Qualcomm Snapdragon 805 is a step up from that of the Nexus 5, a pretty powerful processor in its own right.
The GPU has also been upgraded from Adreno 330 to Adren 420, which may mean the device can make a real improvement on image quality.
As we appraoch 64-bit processing, the Nexus 6 hardware is pushing developers to produce more graphic and memory-intensive apps, according to Growlbot.
---
Material Design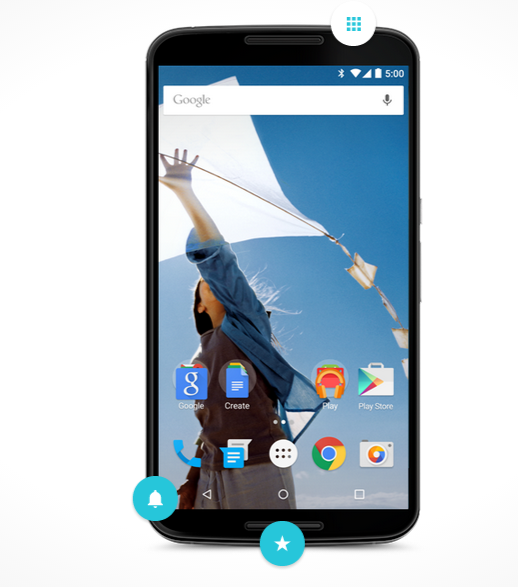 The Nexus 6 has a new battery-saving mode to give you an extra 90 mins
Google
The first of the Lollipop additions is Material Design, a new Android interface that's meant to unify the software's look and feel across all devices - tablet, smartphone, the Nexus Player media streamer.
The platform has smoother animations, cleaner design, stronger colours, improved multitasking menu, and a host of new voice interactions.
It's the biggest visual overhaul in years.
---
Other Lollipop goodies
The new Android OS comes with a mouthwatering 5,000 APIs for developers to experiment with.
For regular consumers, there's a new battery saver mode that'll allow you 90 more minutes of phone-time, and a new notification controls so your phone isn't just continuously whistling at inopportune times.
Not to mention the security function lock that will make it hard for thieves to reset your device to factory settings and sell on from there.
---
Front facing speakers
If you use your Nexus to listen to music or stream a podcast, the latest edition's two front-facing speakers promise to be a real treat.
The Nexus 6 will be available for pre-order October 29th in the Google Play store and you'll be able to buy it unlocked for $650.