NGOs again beg UN Security Council to impose sanctions in Burundi for human rights abuses
HRW says targeted sanctions would show Burundian officials there are 'consequences for their abuses'.
Human Rights Watch (HRW) and 18 other Burundian and international rights organisations have reiterated calls for the United Nations (UN) to impose targeted sanctions on Burundian officials responsible for ongoing serious human rights violations in Burundi.
The bloody crisis that has killed thousands, pits supporters of President Pierre Nkurunziza against those who say that his re-election in July 2015 for a third term violated the nation's constitution.
After a failed coup led by a disloyal faction within the army's high command, the government intensified its crackdown on dissidents and most of those arrested or disappeared are young men and women accused of participating in or supporting opposition groups, or armed groups.
HRW called on the UN Security Council (UNSC) to impose targeted sanctions to "send an important message to Burundian leaders who have faced little consequence for continuing to perpetrate gross abuses against their own people".
The call comes in advance of the UNSC meeting on Burundi on Thursday (9 March).
"The Burundian intelligence services, police, and members of the ruling party youth league, the Imbonerakure, are carrying out killings, forced disappearances, and torture, while the authorities refuse to cooperate with the UNSC's resolution on police deployment or with human rights investigators," Ida Sawyer, Central Africa director at Human Rights Watch, said in a statement.
While HRW highlighted how the Burundian authorities released some prisoners, the NGO insisted officials have continued their broader policy of repression against suspected opponents, independent civil society, and media.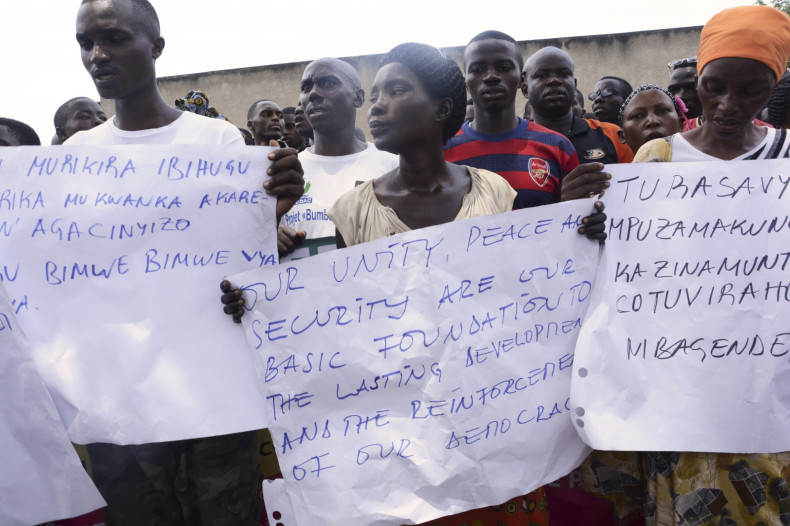 According to the organisations that have signed an open letter to the UNSC, the authorities have deliberately obstructed the ability of the UN to document rights violations.
"Targeted UN sanctions, including travel bans and assets freezes, would send an important message to senior Burundian officials that there are consequences for their abuses and for not complying with the UN."
The United States and the European Union earlier imposed sanctions on officials from the Burundian regime "for undermining democracy". However, the UNSC has not followed suit because of vetos by China and Russia.
The UNSC meeting comes days after UN Special Adviser for the Prevention of Genocide, Adama Dieng, raised the alarm about the serious risk of violence in Burundi. In a letter written recently to the members of the UNSC, Dieng also warned against risks of "mass" violence if nothing is done in the East African country, effectively taking the opposite view of some experts who describe the Burundian conflict as "of low intensity".