President Hollande has paid tribute to the emergency services as he visited the survivors of the Bastille day massacre in hospital, a day after the attack on Nice that left 84 dead and 50 injured, with 18 people in a critical condition. On 14 July, Tunisian-born Mohamed Lahouaiej Bouhlel drove a lorry into crowds of revellers celebrating Bastille Day in the southern French city.
Eye witnesses said the lorry was driven at high speed for over 100 metres, 'zig-zagging' between the crowd to maximise injury. The truck was "riddled with bullets" as the driver was "neutralised" by police.
As the country begins to confront the stark reality of the latest terror attack on French soil, The President arrived at the Pasteur Hospital earlier today, (15 July) accompanied by French Interior minister Bernard Cazeneuve to personally meet the survivors and hear their stories.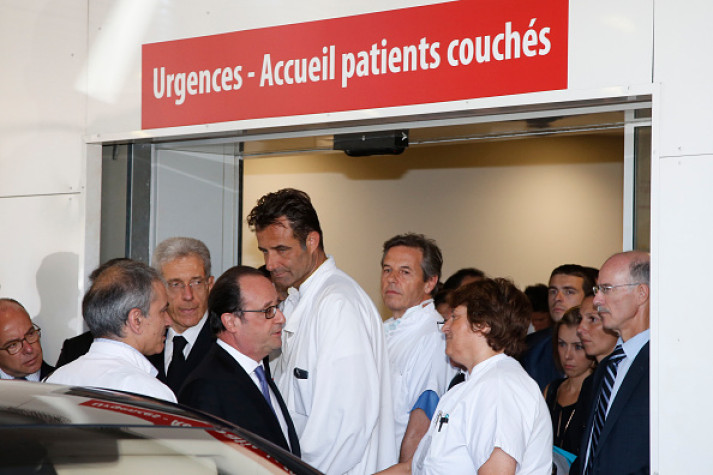 In a statement, Mr Hollande described the physical and psychological wounds suffered by the victims, many of whom were so traumatized they were unable to remember how their wounds were inflicted. However, they could remember the scenes of carnage and death all around them so vividly that he feared the horror of the attack would continue to haunt them 'for their whole lives.'
"We also saw the injured, many injured people who, above all, still have terrible images in their minds and who, while they're suffering physically, are suffering even more from the psychological wounds. And there are even people who received no physical injuries but who will bear for a long time – for their whole lives – the trauma of those images of horror which, sadly, they had to share. Many told me they remembered nothing about what might have caused their injuries, but on the other hand they did remember the mutilated bodies before their eyes. That's why we, the whole of France, must share that pain, that solidarity with the victims, with their loved ones, with their families.
The President also paid tribute to the emergency services, security forces and volunteers, for their dedication as they dealt with the tragic aftermath of the attack.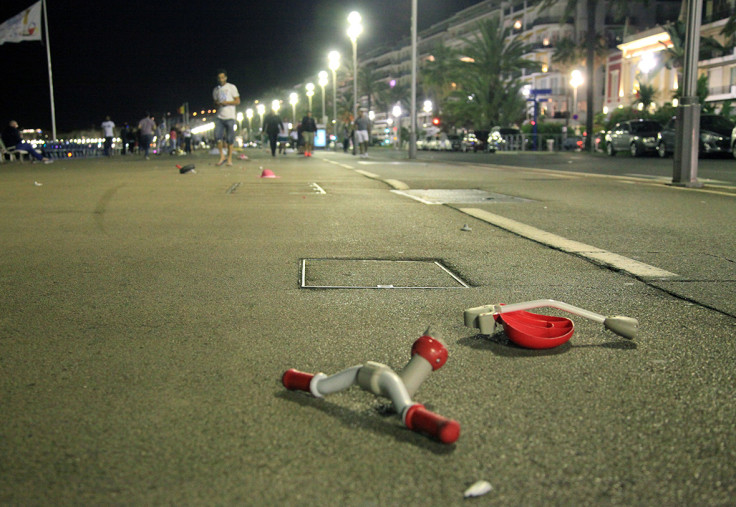 "I went to that hospital which coped with the situation, and there too the emergency services were wonderful, doctors came in – even though they weren't on duty – throughout the night to perform surgery, operate, provide treatment and save lives. Others weren't able to be there, but up to the very last moment everything was done. And I want to pay tribute to all these hospital staff, who were utterly dedicated.
"Then there are all the volunteers, all the voluntary organizations which immediately got involved as well. Commitment is also something we must learn from this tragedy, this dramatic event, this terrorist attack – one more, following several others now over the past five years."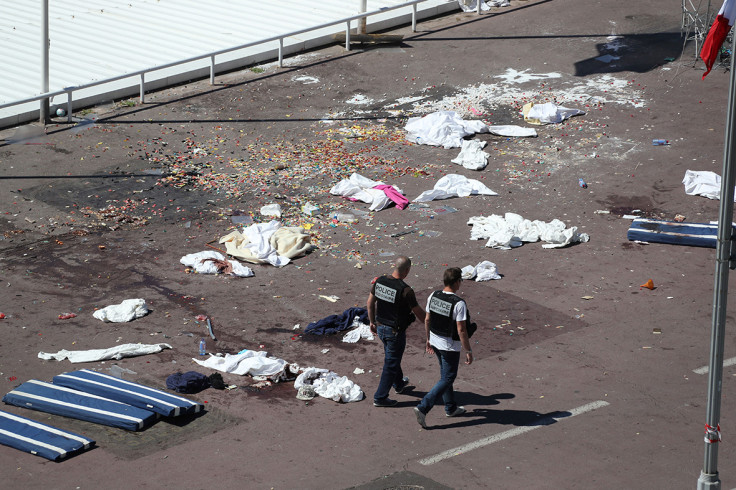 As France announced three days of national mourning between 15 and 18 July, leaders from across the world expressed sympathy with the families of victims from over a dozen nations, including France, Britain, Switzerland, Russia the US and Tunisia.
Reiterating his pledge to protect the French people, Mr Hollande said that France must find succor in the solidarity shown throughout the world to France in their time of crisis and urged the people to remain united in the face of terror.
"Commitment also means being strong. The whole world is watching us once again, expressing to us its solidarity, telling us – with words of great friendship and affection for France – what it thinks of us. The world thinks we are a strong country, a country capable of overcoming all trials. And there have been trials in the past few months. We've set the world a great example, because we've shown unity and cohesion. And it's my job, my responsibility not to let myself be swayed from the commitment I made on behalf of the French people to protect them, not to stoop to any extremes, excesses, when it's a matter of responding (...) to the challenges we have been set, using every means necessary to do so.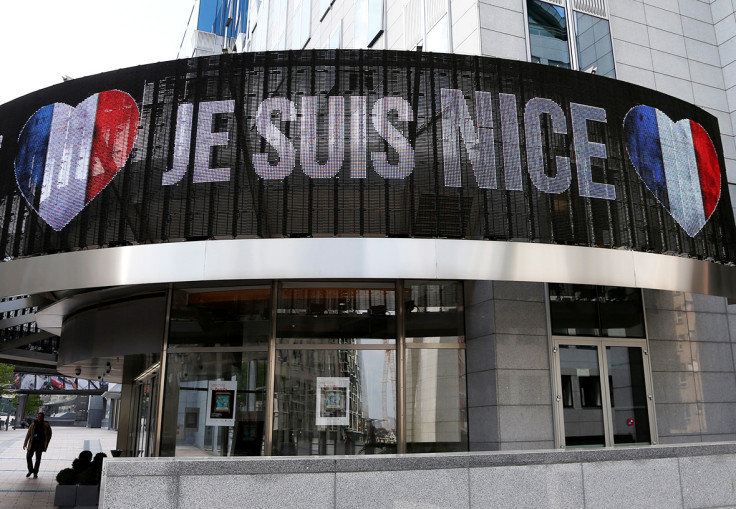 "And it's this unity, this cohesion, this strength that I appeal for today, in Nice, so that France can be stronger than those who mean us harm, who think about harming France, who inflict suffering on it. But they are the harm that we're capable of defeating, because we're a unified France."
The central hospital in Nice has released a number for families of the victims - 04 93 72 22 22.