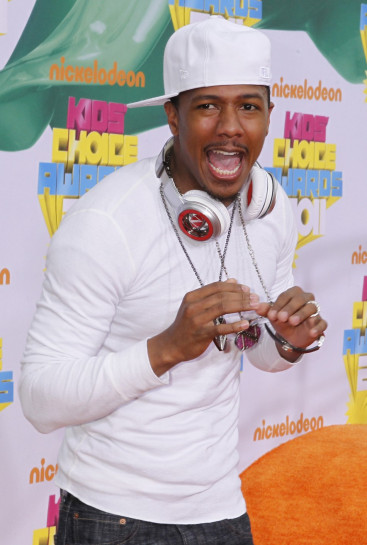 Celebrities are often said to be in a world of their own. And now, Nick Cannon has gone as far as comparing himself to a superhero.
The America's Got Talent host joked that he is Batman after being hospitalised with a mystery illness.
Taking to Instagram, the 34-year-old star, who was diagnosed with lupus nephritis in 2012, told fans that although he had had a health scare, he wasn't in any immediate danger.
"Dont worry, Temporary pit stop... Sometimes I can be a little too bull headed and stubborn. I gotta stop running my body to the ground. I be wanting to grind nonstop but the engine can't run on fumes," he captioned a snap of himself in his hospital bed.
In an effort to lighten the sombre mood, he hinted that he was the real Batman, not Bruce Wayne.
"On the low though, I really think I'm a super hero... Now I'm not saying I'm Batman, but I am saying nobody has ever seen me and Batman in the same room together. LOL #ImGood (sic)"
Amber Rose, who was forced to deny rumours she was secretly dating Cannon earlier this year, was one of the first people to wish him a speedy recovery.
Reposting the same picture she wrote: "Get well @nickcannon we love u over here! U know I always ask u "When the hell do u ever sleep"??? Lol I'm happy ur ok tho and get some damn sleep!!! I need my mentor better as we build this empire together. Love u!! #Ncredible."
In 2014 Cannon, who has four-year-old twins Moroccan and Monroe with estranged wife Mariah Carey, previously opened up about his autoimmune disease saying he refused to let it stand in the way of his success.
"It was one of those things where, even when I first got sick, I told them to turn the cameras on," he told HuffPost Live host Ricky Camilleri. " I created the NCredible Health Hustle and I wanted to document this process because I wanted to inspire others that may be dealing with this condition or a similar condition. To say, you don't have to let it stop you."