American singer Nicole Scherzinger was clearly distraught and horrified at boyfriend Lewis Hamilton's crash during the Formula 1 Belgian Grand Prix at the Spa-Francorchamps circuit.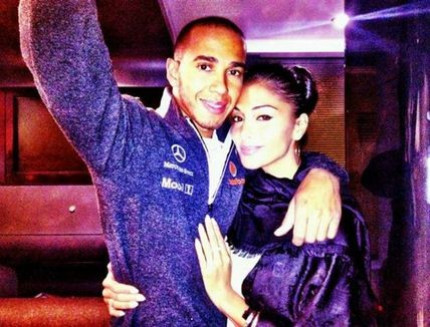 Photographs of the 34 year old singer looking on, first in horror and then relief as Hamilton walked away from the wreckage, were published by the Daily Mail. Scherzinger flew in to Belgium, as soon as she could, to be with Hamilton.
"Had a show last night in Turkey but just landed back in Belgium to support my man @LewisHamilton for his race today:)" the former Pussycat Dolls band member tweeted, ahead of the race weekend.
The relationship was reportedly under severe pressure after it emerged Hamilton was involved in an all-night party with as many as ten other women, while his girlfriend was away. Photographs of the party, published by The Sun, in July, led to a furious Scherzinger demanding an explanation from Hamilton.
However, the two seem have to mended broken fences since then and a photograph and tweet posted by Hamilton, on the morning of the race in Belgium showed the two in happier moments.
"Me & my girl @nicolescherzy on our way to the track. Stunning day out here for the fans!" the McLaren ace's tweet said.
After the Crash
Meanwhile, 27 year old Hamilton indicated he was delighted to have his girlfriend beside him after his crash at Spa-Francorchamps.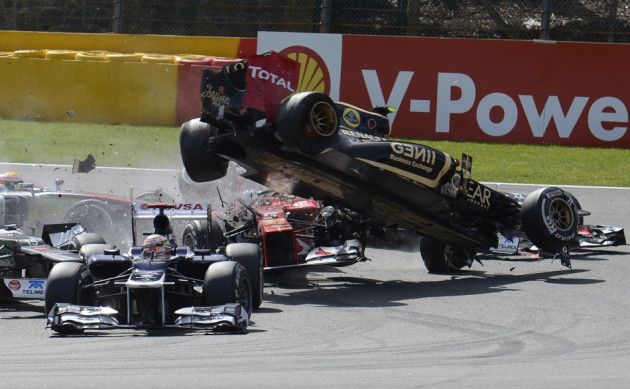 "You could be anywhere else in the world but your here with me. I love you for that. Bless," he tweeted.
As for the accident itself, the 2008 Formula 1 world champion insisted he would rather take the positives from the incident.
"Sometimes, bad days are there to remind us that we have good ones to look forward to. So here's to Monza (the Italian Grand Prix)! On to the next one..." he posted.
Family Desires
Finally, Scherzinger has admitted she now wants to settle down and start a family.
"I definitely want kids. I come from a big family. Family is so important to me. It's everything," she was quoted as saying by The Sun, "Gary (Gary Barlow, a co-judge on the X Factor) is brilliant. I didn't really know him before. I think I really liked him the day I found out he won Celebrity Dad of The Year. The pride he takes in his family and children - he's a true gentleman. He's a lovely, honest human. And he's a great dad. All he does is talk about his family. I love that."