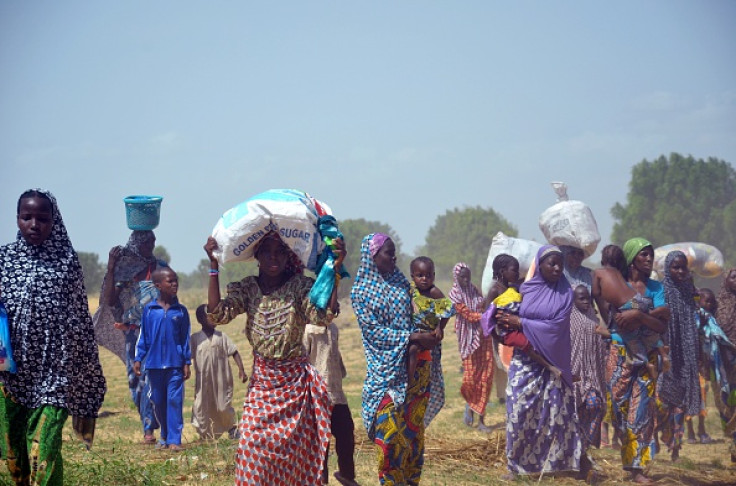 At least 20 people have been shot dead in northern Nigeria by suspected members of terror group Boko Haram. The attack occurred outside the Jingalta village in the restive Borno state, the epicentre of the group's insurgency.
A large group of gunmen fleeing from a military offensive in the Nganzai district shot at the unarmed civilians from four cars, witnesses told AFP. The mass shooting occurred one day after the Nigerian army and local vigilantes are believed to have killed at least 150 members.
Earlier in October, the Nigerian army gave a final warning to Boko Haram urging the terrorists to surrender. The warning came weeks after the group claimed responsibility for a series of coordinated attacks that killed 19 people in the outskirts of the federal capital Abuja.
President Muhammadu Buhari, who vowed his administration would end terrorism in Nigeria, said the group will be defeated by the end of the year. However, analysts believe more time is needed to ensure that terrorism is eradicated in the region.
Boko Haram has killed at least 17,000 people since its insurgency became violent in 2009 and a new task force against the group - consisting of 8,700 troops from Nigeria, Niger, Chad, Cameroon and Benin – is ready to take over in the ongoing regional fight against the terrorists.
The Nigerian government already alleged the terrorists are surrendering, but the group said in an audio message that claims made by the government and army are false. The person heard speaking in the audio is believed to be Boko Haram's leader, Abubakar Shekau, who is rumoured to have been replaced due to his repeated absence from the group's videos.
Nigeria up close: Check out our Flipboard magazine
Who are Nigeria's Boko Haram terrorists?

Boko Haram (recently renamed Iswap) fights against Western influence in Nigeria and aims to impose its version of Sharia law in the country. The group declared an Islamic caliphate in Gwoza, along the Cameroon border, in August 2014.

Boko Haram has raided several cities in the north of the country in a bid to take control of more territory. Three states − Adamawa, Borno and Yobe − have been under a state of emergency since May 2013, due to Boko Haram's attacks.