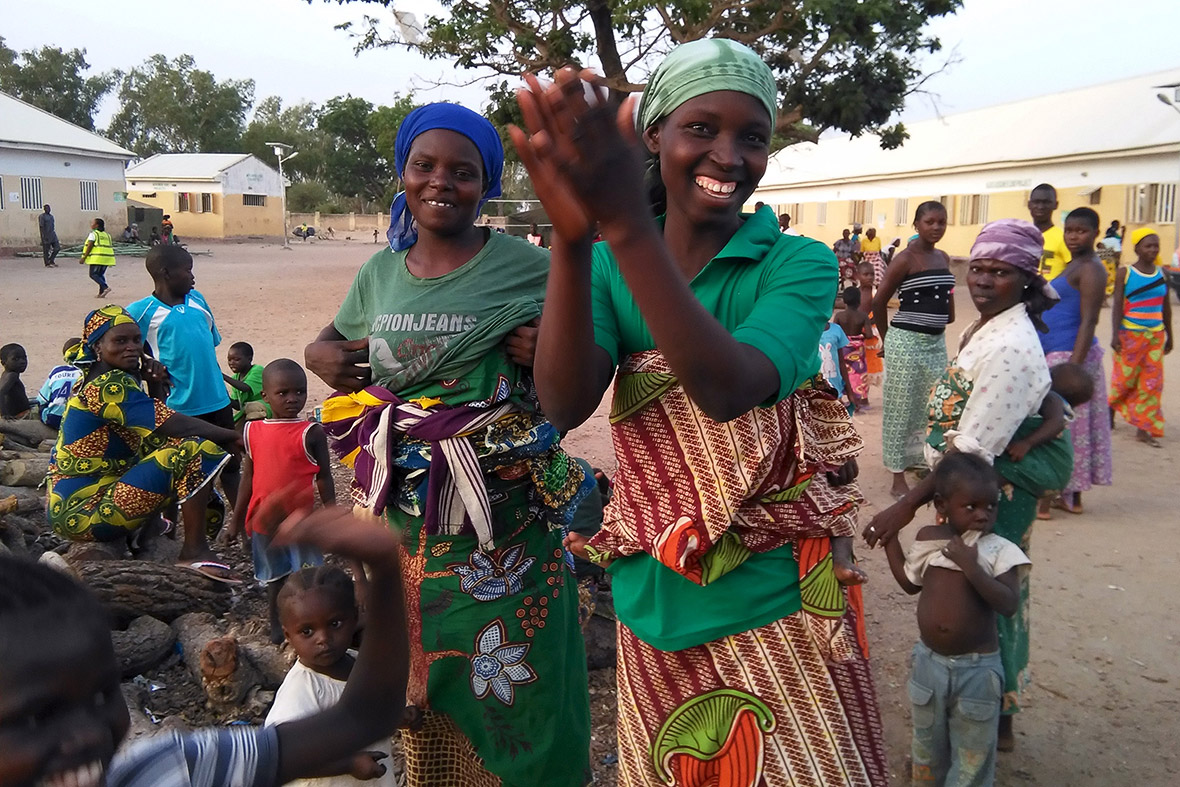 At least 2.1m Nigerians have been displaced due to the deadly insurgence of terror group Boko Haram, which has killed thousands in northern Nigeria and neighbouring countries.
The Islamic militants, who are fighting to overthrow the current regime and establish an Islamic caliphate throughout the occupied territories, have killed more than 15,000 people since their insurgence became violent in 2009.
The high number of displaced people is due to a recent increase in attacks blamed on the group, according to the Geneva-based International Organisation for Migration which, earlier this year, estimated the number of refugees to be 1.3 million.
"The increase in the number of internally displaced persons (IDPs) from the 1.3 million recorded in the June DTM report can be attributed to the intensification of attacks carried out by the insurgents, as well as to improved access to previously inaccessible areas of Borno State, where the IDP population is now well over 1.6 million," the organisation said.
"The majority of the IDPs (92%) displaced by insurgency now live in host communities, while the remainder live in camps or camp-like sites. Major needs listed by the IDPs include food (58%), shelter (13%) and non-food relief items (7 %)."
Who are Nigeria's Boko Haram terrorists?
Boko Haram (recently renamed Iswap) fights against Western influence in Nigeria and aims to impose its version of Sharia law in the country.
The group declared an Islamic caliphate in Gwoza, along the Cameroon border, in August 2014.
Boko Haram has raided several cities in the north of the country in a bid to take control of more land.
Three states − Adamawa, Borno and Yobe − have been under a state of emergency since May 2013, due to Boko Haram's attacks.
The group has killed more than 3,000 people since the beginning of 2015.
According to the country's National Emergency Management Agency (NEMA) the high number of displaced people in Nigeria is also due to the fact that many people who had fled to neighbouring countries have now returned to their homeland.
Cameroon has repatriated thousands of Nigerian refugees fearing Boko Haram members were disguising themselves as refugees. In August, Cameroon authorities arrested two suspected Boko Haram rebels disguised as female refugees in a displaced camp in the north of the country.
A task force comprising 8,700 troops from Nigeria, Chad, Cameroon, Niger and Benin is currently involved in the fight against Boko Haram, while Nigeria's President Muhammadu Buhari urged military leaders to defeat the Islamic outfit by November.
Analysts, however argued time was needed to defeat terrorism in the region and prevent the rebirth of the Islamic outfit under a different umbrella.
Nigeria up close: Check out our Flipboard magazine