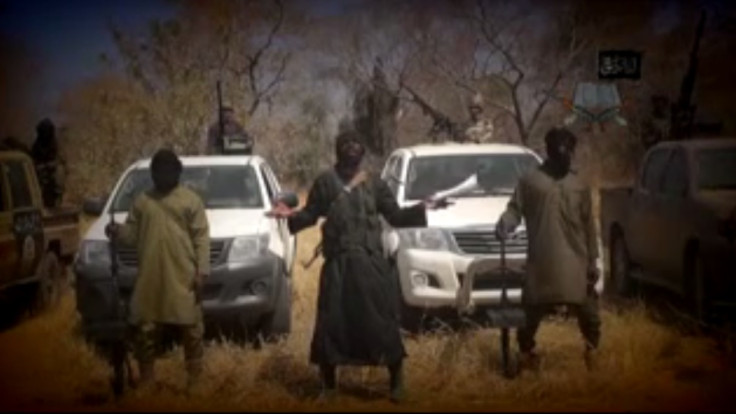 At least 70 members of terror group Boko Haram have been killed by Nigerian troops and civilian vigilantes.
The mass killing occurred as the army foiled the plan of a would-be suicide bomber to attack the town of Konduga, near Maiduguri, capital of Borno State, witnesses told AFP.
The army then engaged in a six-hour-long battle with some 150 fighters who had entered Konduga disguised as cattle herders.
"At the last count 73 Boko Haram gunmen were killed in the foiled attack," a civilian vigilante, Butari Mala, said.
"Among those killed was a suicide bomber who was shot inside his car loaded with explosives before he could reach his target.
"The rest fled into the bush but were pursued and bombarded by a fighter jet that deployed from Maiduguri."
A military source in Maiduguri, who spoke under condition of anonymity, confirmed Mala's account, including the death toll.
Another resident said: "Unknown to the Boko Haram gunmen, herdsmen in Konduga had been asked to keep away from some designated no-go areas.
"So when the gunmen came in through these designated areas it was clear to soldiers they were not genuine herdsmen and they met the soldiers waiting for them."
Boko Haram's planned attack was foiled weeks after the Nigerian army announced that the fight against the insurgents is almost over.
The announcement followed the government's decision to delay presidential elections amid security concerns.
In February, African Union troops from Nigeria, Niger, Chad, Cameroon and Benin were deployed to halt the insurgence.
At the beginning of March, Boko Haram released a video showing the interrogation and beheading of two Nigerians described as police informers. The video spread fears that the group is merging with Islamic State (Isis) insurgents who are renowned for releasing footage of fighters decapitating hostages.