Nigeria Boko Haram: US condemns terror group's 'heinous attacks'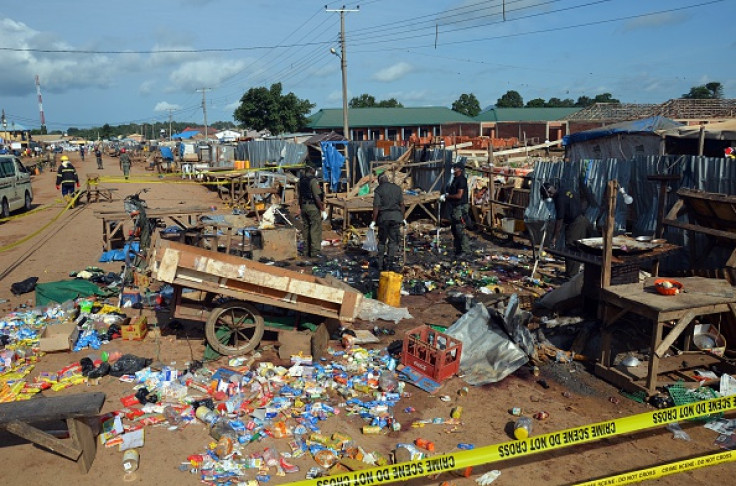 The US has condemned recent attacks carried out by terror group Boko Haram in northern Nigeria. A statement released by the department of state accused the Islamist outfit of carrying out "heinous" attacks to terrorise civilians.
Boko Haram has killed more than 17,000 people since its insurgency became violent in 2009 and the group is renowned for kidnapping women and children and forcing them to carry out suicide bombings. The group mainly operates in northern Nigeria, but also launches devastating attacks with attacks in Cameroon, Chad, Niger and other areas of Nigeria.
Who are Nigeria's Boko Haram terrorists?
Boko Haram (recently renamed Iswap) fights against Western influence in Nigeria and aims to impose its version of Sharia law in the country.
The group declared an Islamic caliphate in Gwoza, along the Cameroon border, in August 2014.
Boko Haram has raided several cities in the north of the country in a bid to take control of more territory.
Three states − Adamawa, Borno and Yobe − have been under a state of emergency since May 2013, due to Boko Haram's attacks.
The group has killed more than 3,000 people since the beginning of 2015.
"The apparent use of children – particularly young girls – to commit these attacks is especially heinous, and it provides yet more examples of the horrific measures Boko Haram is willing to take to terrorise civilians in northeast Nigeria and the Lake Chad Basin region," the statement read.
"The United States continues to support the governments and people of the Lake Chad Basin region in their ongoing struggle to defeat Boko Haram."
President Barack Obama reiterated the US' support in Nigeria's fight against Boko Haram and said it will provide the Nigerian army with intelligence personnel and training. The US also said it was considering lifting its arms ban on Nigeria. The embargo is part of the Leahy Law, which forbids the US from providing military assistance or funding to countries that commit – or are suspected of committing – gross human rights abuses with impunity.
The US also announced it would send some 300 troops to Cameroon to help in the fight against Boko Haram. Around 90 have already been deployed.
A new Nigeria-led task force – consisting of 8,700 troops from Nigeria, Niger, Chad, Cameroon and Benin – is ready to take over in the ongoing regional fight against the terrorists.
The Nigerian government claimed the terrorists were surrendering but the group said in an audio message that claims made by the government and army were false. The person heard speaking in the audio is believed to be Boko Haram's leader, Abubakar Shekau, who is rumoured to have been replaced due to his repeated absence from the group's videos.
Nigeria up close: Check out our Flipboard magazine
© Copyright IBTimes 2023. All rights reserved.