The Nigerian government is planning to train as many as 10,000 youths from the Delta region for skilled work to tackle unemployment and reduce attacks on oil pipelines. The minister for the Niger Delta, Usani Uguru Usani, told Reuters that the decision was made following increasing attacks after an arrest warrant was issued for a militant leader.
Government Ekpemupolo is the leader of the Movement for the Emancipation of the Niger Delta (Mend). Founded in 2004, Mend is currently one of Delta's largest militant groups, sometimes considered as an umbrella group that includes some 100 factions, some of which carry out attacks on oil pipelines in the area.
Ekpemupolo led several militant groups in the fight to persuade the government to give locals a greater share in oil revenues. The government explained it plans to build nine vocational centres to address grievances following the issue of the arrest warrant.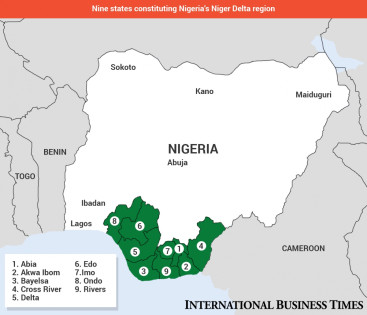 "Between 5,000 and 10,000 will be trained yearly," Usani said. The centres will train youths in leather goods manufacturing, agricultural practices, mobile phone assembly and e-commerce. It is not yet clear when the first centre will be opened.
Usani added that the government is also planning to improve infrastructure and build hospitals and schools in the region.
Militant groups in the oil-rich Niger Delta region originated in the early 2000s following the deterioration of the living conditions of people due to the increase of oil-related activities by foreign oil corporations. Tensions between foreign oil corporations in the region and local communities arose as some ethnic groups felt they were being exploited and could not benefit by the presence of oil in the area.
The repeated oil spills that considerably damaged the environment and affected people's health contributed to further deepen the communities' frustration.
Nigerian President Muhammadu Buhari, who vowed he would end corruption and oil dependency upon being elected in 2015, extended a 2009 amnesty granted to some 30,000 former militants in the area.
Nigeria up close: Check out our Flipboard magazine