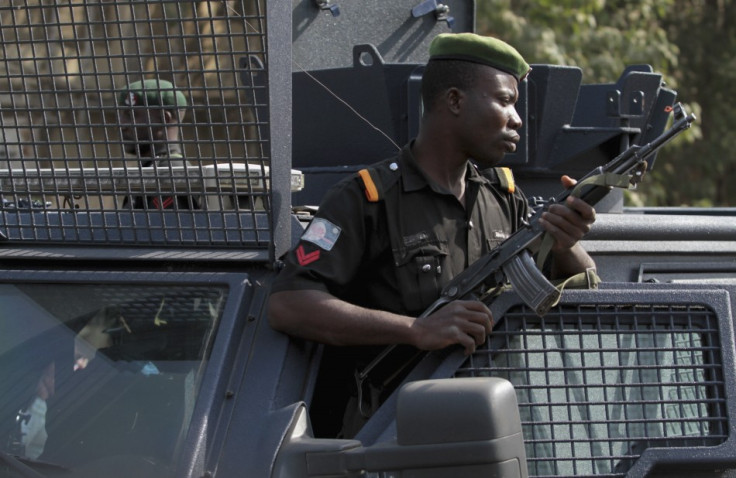 The Nigerian police are investigating a video of a boy being beaten and set on fire after allegedly stealing some food. The footage emerged earlier this month with some people claiming the assault occurred in Lagos, Nigeria's commercial hub.
The footage shows a crowd beating the boy who has been accused of stealing garri (cassava porridge). The victim is beaten with stones before being tied up and set on fire. He reportedly died of his injuries.
There seems to be confusion on both the location and the age of the victim. Some reports initially alleged the boy was seven years old and attacked by an angry mob in Lagos. However, others have claimed the victim was in his twenties and was part of an armed-robbery gang.
Police said on Thursday (17 November 2016) that nothing in the video suggested the assault took place in Lagos.
"Preliminary investigation is ongoing, as the Command is assuring the members of the public that if it actually happened in Lagos, perpetrators of such [a] barbaric act will be arrested and prosecuted as it will not tolerate jungle justice to be meted out to anyone, regardless of any offence such person have committed," Dolapo Badmos, Lagos police spokesperson, was quoted by the Premium Times as saying.
The footage, largely shared on social media, sparked outrage with people calling on authorities to bring the perpetrators to justice and put an end to what they called the 'jungle justice system.
---
Nigeria up close: Check out our Flipboard magazine
---