Nina Dobrev pulled off something quite similar to a Heidi Klum Halloween-look, and her fans can't believe it. On Tuesday, 9 January, she shared a photo of a well-dressed old woman on her Instagram account, and it took a few moments before her followers realised that it was Dobrev herself.
The Vampire Diaries actress looked unrecognisable in the costume and makeup that she had donned to play the character of an elderly "wife coach" to US President Donald Trump's wives in a Funny or Die video.
In the hilarious skit, she plays Karolina Petersburg, the coach who 'tutors' women on "how to be a good wife" to the "number one bad man".
"New role. My most transformative yet. #BLONDE, @realdonaldtrump Donald Trump already knows her, but for the rest of the world... meet Karolina Petersburg," she captioned the image.
"You say, 'I love you, Donald and will remain of the highest quality for you,' and then kiss for three seconds," she hilariously says in an Eastern European accent in the clip while teaching a woman who resembles First Lady Melania Trump.
And just as the Melania impersonator tries to follow her instructions while loudly recalling the same, Petersburg hits her with a stick and then sternly says, "Do not count out loud."
Petersburg then crosses a wall filled with couple photos of scandalous celebrities, including Matt Lauer, Harvey Weinstein and the Potus, saying, "I coach all the Trump wives and have contracts for any future wives. There will be many. I taught many wives. Any bad men who want young, hot woman, they come to me.
"Right now, business go boom because many bad men exposed to media, so wives must leave. Now they will need new young and hot wife. I'll help them. Still, Donald Trump is number one bad man. Being married to him is a high-pressure job. Good money but you want, how you say... kill yourself all the time," Dobrev, or Petersburg, continues.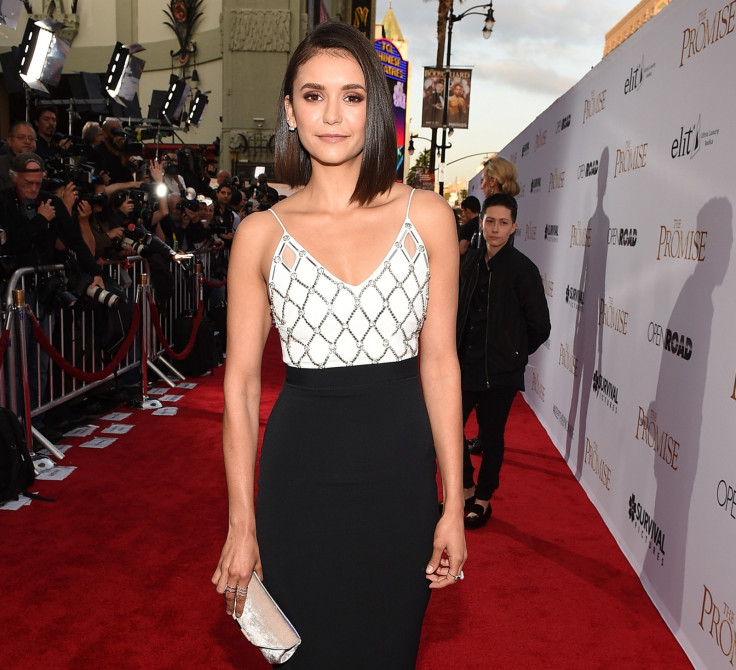 The video has been viewed more than 100,000 times after being posted on Funny or Die's Instagram page.
The 29-year-old actress also shared a time-lapse video of her dramatic transformation on her Instagram account, which has stunned her fans. The clip has been viewed more than 1.4 million times.
"Couldn't recognize u," one of her 14 million followers wrote, while another added, "Oh my. Didn't even recognise u."
"Holy crap! I had no clue that was you," another fan said in disbelief.