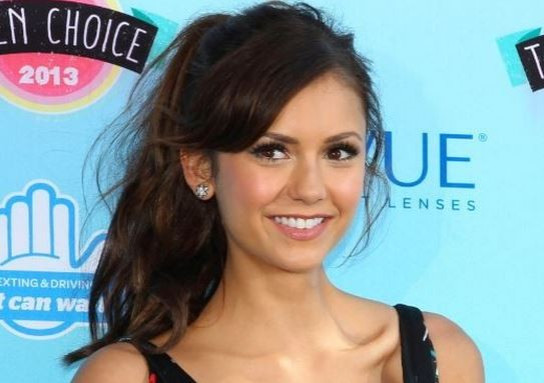 Vampire Diaries star Nina Dobrev has posed topless to promote and show her support for President Barack Obama's Affordable Care Act (ACA).
In the black and white picture posted on Instagram, the 24-year-old is seen holding a cardboard sign that says #GetCovered, strategically placed over her chest.
"I'm Canadian. We have healthcare for all. If you don't have insurance go to [HealthCare.gov] and#GetCovered, Because w/o it, youre naked," she captioned the image.
The 2010 law, popularly known as Obamacare, aims to provide accessible and affordable preventive care for uninsured Americans.
Former One Tree Hill star Sophia Bush urged her fans to get information about the new health care plan.
"The gov't shut down over this y'all? #GetCovered - It's time that all of us have the same access to health care that our elected officials do. All of us. Get informed. Get covered. Visit www.healthcare.gov to learn more, and to get all the real facts. You deserve it. We all do. xo," she wrote.
Other celebrities have also turned to Twitter asking people to join Obamacare.
Singer John Legend: "F the shutdown. The Health Insurance Marketplace is now open in every state. Don't wait another day to #GetCovered! http://www.healthcare.gov "
Pearl Jam: "If you want to make sense of the whole healthcare thing, or just want to #GetCovered, check out http://www.healthcare.gov . #KnowYourOptions"
Lance Bass: "See all your health insurance options -All in one place, all explained simply. http://www.healthcare.gov @HealthCareGov #GetCovered"
Lady Gaga: "It's time to #GetCovered at http://www.HealthCare.gov."
Rosario Dawson: "#getcovered "@votolatino: 5 Reasons why Americans "already love Obamacare"."
Sleepy Hollow star Nickolas Gonzalez: "Got insurance? #GetCovered today at http://healthcare.gov"