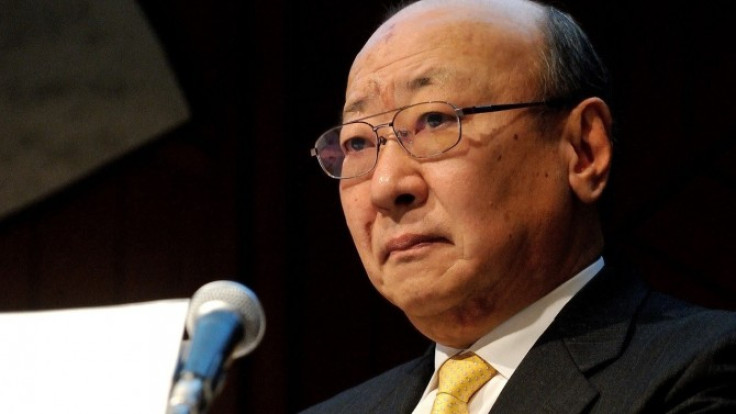 Nintendo president Tatsumi Kimishima has been discussing the company's new hardware, codenamed NX, including the recent announcement that it will be released in March 2017, missing the busy Christmas period, and how important the software line-up will be as the device launches.
Speaking to Japanese newspaper Asahi Shimbun (via Perfectly Nintendo), Kimishima said of the NX: "It's something very new. The hardware, the software line-up, all of it is something I'd like to play for the first time myself."
Asked about the decision to miss the Christmas period, Kimishima explained how the decision was reached so that next year's NX launch line-up would be followed up by a strong line-up throughout 2017.
"When people finish the launch titles, they will want things to buy in spring, on summer break, at Christmas. As such, it's not simply a question of when the hardware's ready; rather, we need to ensure our software line-up is also in a good place."
A solid and sustained line-up will undoubtedly help the new console, and comments like this infer that the company has learned a great deal from the unsuccessful launch of the Wii U – its last console.
Asked if the NX's March release will impact sales of the Wii U and Nintendo 3DS handheld in the run-up, Kimishima said: "When the NX is released, the Wii U business will slow. But the 3DS has Pokémon [Sun & Moon] coming this autumn, and that's such a big hit that I can't imagine the NX will have a negative impact on the 3DS."
Interestingly the Nintendo president also stated that the NX is neither a successor to the Wii U nor the 3DS, after being asked if it would impact Wii U sales the most. "The NX is neither the successor to the Wii U nor to the 3DS. It's a new way of playing games, which I think will have a larger impact than the Wii U, but I don't feel it's a pure replacement for the Wii U."
Finally, when asked about price, Kimishima said: "It's true there is a certain expectation for the prices of Nintendo consoles. Our developers put a lot into them, but we can not sell at a loss. The final price is determined by balancing these two conflicting ideas. I don't believe it's as simple as "because this is a new platform, we can make it more expensive."
For all the latest video game news follow us on Twitter @IBTGamesUK.