No Man's Sky creator says development is 'genuinely going well,' offers explanation for E3 absence
'Every day, the game is getting better and better,' Hello Games founder Sean Murray said.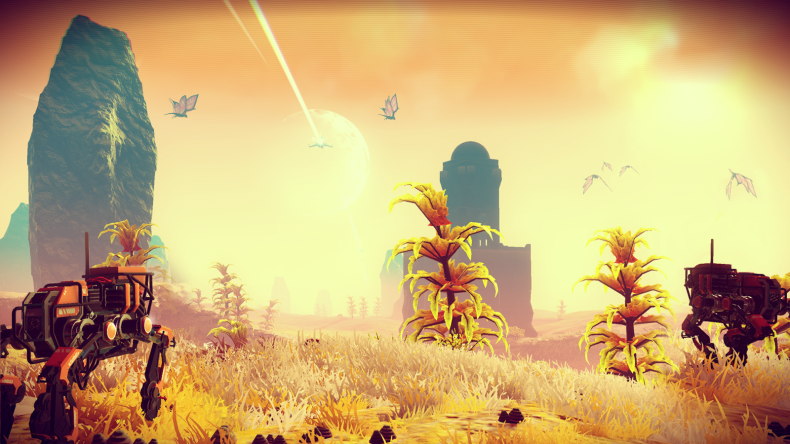 Hello Games' highly-anticipated space adventure survival game, No Man's Sky, may have been a no-show at last week's E3 gaming trade show, but the game's creative director Sean Murray has assured fans that the project is still on track. Offering fans a brief but positive update on the game's development, Murray says the process is challenging, but is "genuinely going well."
In response to a fan's question on Twitter in 23 June, Murray said the studio skipped E3 so it spend time polishing up the upcoming game.
Murray also offered fans an update about the development process in a blog post on 24 June as well.
"Every day, the game is getting better and better, and despite all the late nights (and early mornings) we're all working to get it finished and in your hands, it's amazing to see it all coming together," Murray wrote.
Murray mentioned the game's delay from June to August as well saying that although many were disappointed, they did receive plenty of praise and support from fans as well.
The team's decision to push back the game's release date sparked severe backlash and "loads of death threats" from some overly zealous fans against the developer as well, including at least one death threat against the journalist who first broke news of the delay.
"We knew that people would be disappointed, and we've certainly heard a lot from some who decided to tell us all about that," Murray said. "But we've also heard some super nice words of support as we make the final push."
He also notes that the massively ambitious space exploration game is the hardest project he has ever worked on and "bigger than you can imagine."
"This is a type of game that hasn't been attempted before, by a smaller team than anyone would expect, under an intense amount of expectation," Murray said. "This is the hardest working, most talented team I've ever worked with, and I'm so proud of what we're doing. For all our sakes though, we get one shot to make this game and we can't mess it up."
However, Murray said he is now convinced that the delay from June to August was definitely the right decision.
"Every day I feel more sure it was the right decision," Murray said. "Thank you so much for your support and patience. The universe will be yours very soon."
Last week, Murray revealed that the studio was involved in a three-year-long legal dispute with British broadcaster Sky over the name of its upcoming game. On 17 June, Murray took to Twitter to announce that they can finally call their game No Man's Sky after three years of "secret, stupid legal nonsense."
No Man's Sky is set to release on 9 August in North America, 10 August in Europe and 12 August in the UK for PS4 and PC.