No Man's Sky developer unveils new Hello Labs funding initiative for 'experimental focused' devs
Hello Games also won the Innovation award at the Game Developers Choice Awards.
No Man's Sky developer Hello Games has announced a new funding initiative called Hello Labs to support other smaller developers who are "experimental focussed" or are working on games that use procedural generation. Creative director and studio founder Sean Murray made the announcement at GDC 2017 during his talk "Building Worlds Using Math(s)."
Murray said the initiative will fund and support one or two projects at the time, noting that one is currently in development. He said more details about Hello Labs will be shared in the future.
Since the release of No Man's Sky in August last year, the developer faced criticism from fans over lack of features, supposed misleading marketing and sparse communication from the development team after the game's release.
The game also underwent an investigation by the UK's Advertising Standards Authority following complaints from underwhelmed fans citing missing features and false advertising prior to the game's release.
The ASA later cleared Hello Games of the allegations, ruling that the material on No Man's Sky Steam page did not falsely advertise the space exploration game.
In November, Hello Games launched the massive Foundation update, the first of many free updates that "adds the foundations of base building and is a foundation for things to come."
"Something we kept hearing [about the Foundation update] was, the game feels a little bit more epic, or, there's a different feel to it," Murray said during his talk, Ars Technica reports. "That is the terrain. I know because when our changes went in, everyone on our team started saying [the same thing]. It's hard to put your finger on exactly why, but you know you're seeing more interesting places and things you haven't seen before."
He also said the team is "busy working on a current update to No Man's Sky."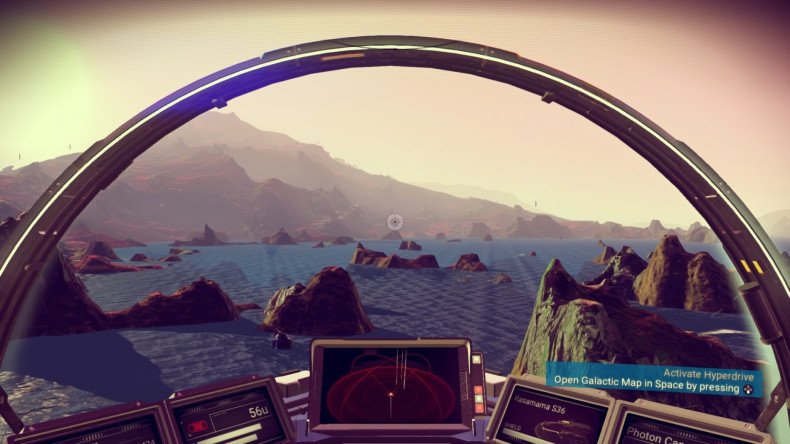 Hello Games won the Innovation award at the Game Developers Choice Awards, beating Playdead's Inside, Niantic's Pokémon Go and Thekla's The Witness. However, the indie team was not there in person to accept the award.
In fact, the team did not expect to win anything at the event.
Hello Games code lead Innes McKendrick later revealed that the team members, who were in San Francisco for GDC, were actually eating dinner at the time and discussing how they "definitely wouldn't win an award."