No Man's Sky is getting a new base-building 'Foundation update' after months of silence
"This update will be the first small step in a longer journey," developer Hello Games said.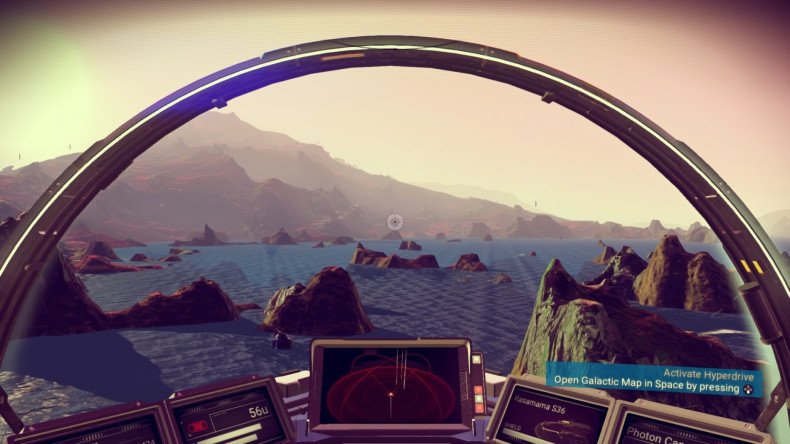 Hello Games has announced its first major update for sci-fi exploration game No Man's Sky. On its website, the developer said its upcoming "Foundation Update" will bring base-building to the game and set the "foundation for things to come."
The development team did not reveal a release date for the long-awaited update, or specify any additional details about what it will entail. However, they did say that patch notes will be released soon.
Following the game's rocky launch in August, the game has courted controversy, endured complaints over missing features, suffered development team's lack of communication and faced allegations of misleading marketing.
Over the past few months, the developer has released a series of updates to fix a slew of technical issues, bugs and glitches, the last of which was released on 24 September. However, these updates did not feature any new gameplay content.
"In the nine weeks since then, our small team has been hard at work on development, testing and certification for the Foundation Update," Hello Games wrote in a blog post on 25 November. "It won't be our biggest update, but it is the start of something."
The team also addressed the discussion and criticism surrounding the game since its release has encompassed player complaints, an investigation by the UK's Advertising Standards Authority and criticism over the small British studio's PR strategy.
"The discussion around No Man's Sky since release has been intense and dramatic," the team wrote. "We have been quiet, but we are listening and focusing on improving the game that our team loves and feels so passionately about."
Earlier this month, Sony Interactive Entertainment Worldwide Studios chairman Shawn Layden defended the development team saying No Man's Sky was an ambitious project and something that was never attempted before.
"They're still working on it," Layden said during an appearance on Live with YouTube Gaming. "They're still updating it. They're trying to get it closer enough or closer to what their vision was...Perhaps over time [No Man's Sky] will reveal itself to be all that it can be."
Hello Games also reassured fans that they have been listening carefully to feedback, despite the studio's sporadic updates about the game's post-launch content, current issues and development.
"Positive or negative feedback, you have been heard and that will truly help to make this a better game for everyone. This update will be the first small step in a longer journey."
No Man's Sky is available now for PS4 and PC.