No Man's Sky may eventually 'reveal itself to be all it can be,' Sony executive says
'Sometimes you just don't get all the way there at the first go,' Sony executive Shawn Layden said.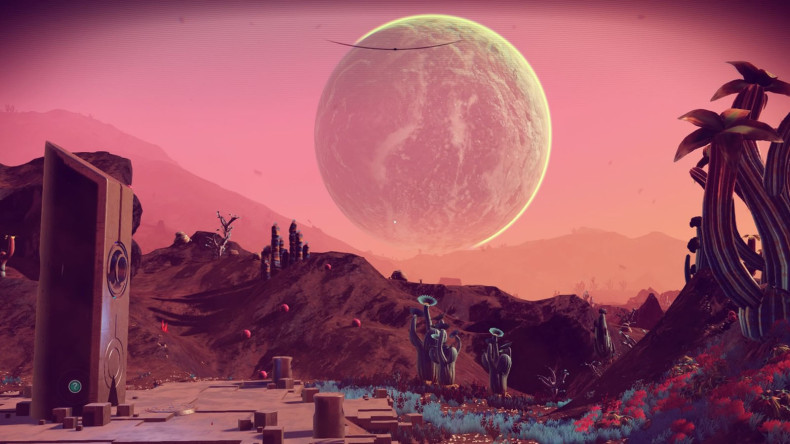 Sony Interactive Entertainment Worldwide Studios chairman Shawn Layden has weighed in on the post-launch backlash against Hello Games' No Man's Sky, saying the game was something never attempted before and was an ambitious undertaking.
During an appearance on Live with YouTube Gaming on 3 November, Layden said the development team had an "incredible vision" for what they wanted to create.
"They're still working on it," Layden said. "They're still updating it. They're trying to get it closer enough or closer to what their vision was.
"I think what we learned from that is that we don't want to stifle ambition. We don't want to stifle creativity. We don't want to put people into slots where they must execute against an action adventure path or a fighting path or a shooting path. Perhaps over time [No Man's Sky] will reveal itself to be all that it can be."
He also added that the gaming industry is one "where everybody has the courage to say yes" and developers strive to "realise their ambitions."
"No one slinks away from a huge challenge. And sometimes you just don't get all the way there at the first go," Layden said.
The Sony executive's comments come after Hello Games' months-long period of silence regarding the game's progress and future possible updates. Last month, the developer's official Twitter account seemed to show some sign of activity after it was apparently hacked.
The hackers posted one tweet via LinkedIn that read, "No Man's Sky was a mistake." The tweet was later deleted and Hello Games founder and No Man's Sky creative director Sean Murray broke his silence to confirm his studio's Twitter account and email were hacked.
"Server hacked," Murray tweeted. "We're binging Mr Robot episodes as quickly as we can looking for answers. Ep05 is a cracker."
In another tweet, he wrote, "If anything was a mistake, it was using LinkedIn without [two-factor authentication.]
Prior to the hack, No Man's Sky composer, audio chief and sound director Paul Weir said that "Sean is fine and we're all busy on the next patch." He also previously teased that the game's first content update is in the works and will feature some new music. However, he did not provide any additional details about what the update will entail or when it will be released.
Before the game's summer launch, Murray said that the development team will eventually add the ability to build bases and own space freighters through future content updates.