Hello Games has announced a new update for its space exploration sim No Man's Sky that will introduce a new vehicle to "aid home planet exploration". Announced on Tuesday, the developer said the Path Finder update builds on "the Foundation update to hint at a path ahead for the future".
The Guildford-based developer did not specify any further details about the update, which is set to release on PS4 and PC this week, but did say detailed patch notes will be released.
In November 2016, Hello Games released the first major update for No Man's Sky, called the Foundation update.
It introducing a slew of new features including base-building, Creative and Survival modes, the ability to purchase massive interstellar freighters to store large quantities of resources and a new farming system.
The massive update, described as a "foundation for things to come", also incorporated a number of bug fixes including visual improvisations.
Reddit users were quick to find a folder named "Buggy" in the update's files that contained models, icons and textures for what appeared to be a four-wheel space vehicle for ground exploration.
"Shortly after we launched the Foundation Update, we released a number of patches to address issues reported by players before beginning work on the Path Finder update," Hello Games wrote in a post on the game's site.
"We were surprised and excited by the response to Foundation, and we have been listening carefully to community feedback since then."
The Path Finder update will be the second major post-launch update for No Man's Sky since the game's rocky release in August 2016. Following its release, the action-adventure game was soon met with a barrage of criticism from disappointed users citing various technical issues, missing features and alleged misleading marketing before it was released.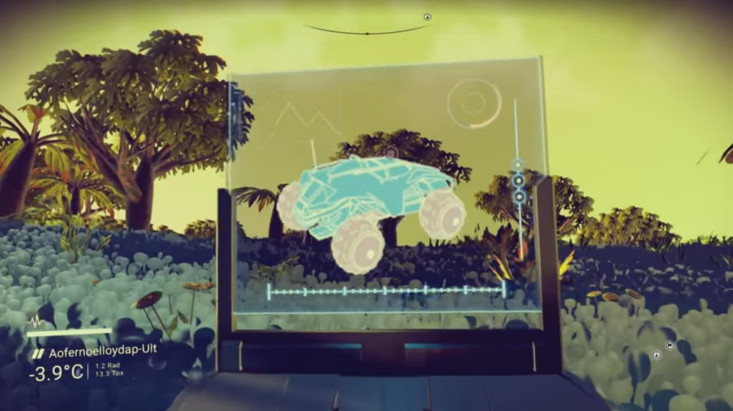 Hello Games released multiple patches since then to address the technical issues. However, the developer was largely quiet about post-launch content updates until the release of the Foundation update in November.
"To those of you who have spent time sharing feedback, whether positive or negative, we are listening," Hello Games had said. "This is the next step in our journey. It shows the path forward. We hope you'll join us."
Last week, studio founder Sean Murray announced the launch of a new funding initiative called Hello Games to support developers working on experimental games or titles that use procedural generation. No Man's Sky also won the Innovation award at the Game Developers Choice Awards. However, the developers were not around to accept it in person.
No Man's Sky is out now for PS4 and PC.