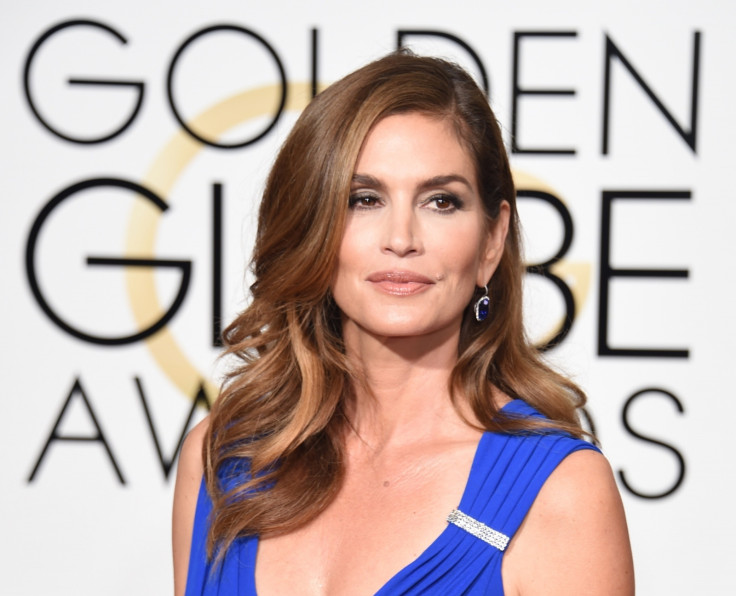 Some women age with grace while others manage to slow the whole process down all together. Cindy Crawford falls into this second bracket and proved it with a photo shoot to promote her new denim collection.
The 90s supermodel has collaborated with Levi's RE/DONE on a series of re-worked vintage jeans and posed in some of the pieces. Crawford has managed to work the denim+tee style since her heydays on the catwalk and, by the looks of it, very little has changed.
She shared a video on Instagram posing in a pair of mid-waist light blue-washed 'Crawford Jeans' which will be made available for sale with the rest of the collection come September.
The American beauty, who turned drinking Pepsi into an art of seduction with her 1992 commercial for the soda, has been posting a series of throwback photos since signing up with Levi's for the 'revised retro' collection.
The whole deal came into being thanks to a #TBT photo Crawford shared on Instagram in 2016 in which she poses in a pair of Levi's 501's.
"My daughter [Kaia Gerber] is obsessed with RE/DONE, and I didn't really have any of their jeans because I felt like I was there the first time around," Crawford told Vogue in a 24 August interview.
"I remember when I was obsessed with my red-tag 501s, and Levi's were all we wore. So when I started following RE/DONE on Instagram, I posted a picture of me in an old Levi's from back in the '90s with a caption like, 'I was doing RE/DONE before RE/DONE'," she explained.
But the photo that has everyone talking right now is the one shared by photographer Sebastian Faena in which the model and mother of two poses topless while wearing only a pair of jeans from the new line.
Crawford is seen leaning against the roof of a blue truck, arms wrapped around the top half of her body, showing off just enough under-boob to create some steam.
"Nobody will ever look hotter in a pair of jeans than gorgeous Cindy Crawford," Faena commented alongside the photo, which he shared on his Instagram account.