Nokia has agreed to sell its Finland headquarters for €170m (£138m), which it will now lease back from buyer Exilion as part of a long-term deal.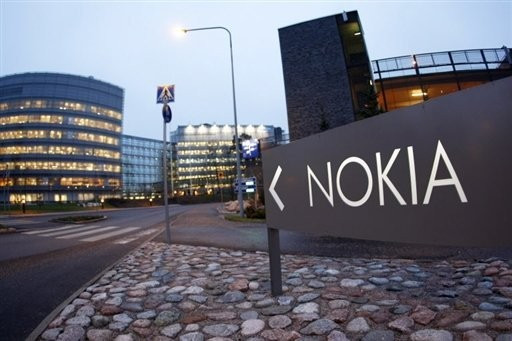 The company was tipped to be selling its 48,000 square metre headquarters, located in Espoo, 12 miles west of Helsinki, back in early October as part of an ongoing drive to sell off non-core assets.
Nokia CFO Timo Ihamuotila said in a statement: "We had a comprehensive sales process with both Finnish and foreign investors and we are very pleased with this outcome. As we have said before, owning real estate is not part of Nokia's core business and when good opportunities arise we are willing to exit these types of non-core assets
"We are naturally continuing to operate in our head office building on a long-term bases."
In October it was thought that Nokia would raise between £160m and £240m from the sale, but the cheaper price announced today may indicate a better deal on the long-term lease from Exilion.
When the sale was first rumoured back in October, Nokia was quick to confirm that it would not be relocating. The company told IBTimes UK: "Divesting real estate is an entirely different thing compared to the location of the headquarters. As we have said many times before, we have no plans to move our headquarters."
Six months ago, Nokia said it plans to close its manufacturing facility in Salo, Finland and cut its global workforce by 10,000, with the aim of saving $2bn in costs by the end of 2013.
The sale will give Nokia a much-needed cash injection, as it struggles to compete against Apple and Samsung in the smartphone market; the company bet its future success on a partnership with Microsoft, which recently saw the launch of the Lumia 920 and 820 smartphones, running Windows Phone 8.
While the company hopes its Lumia range will steal some market share from its rivals, Nokia's biggest growth segment during the last quarter was its budget feature phones.