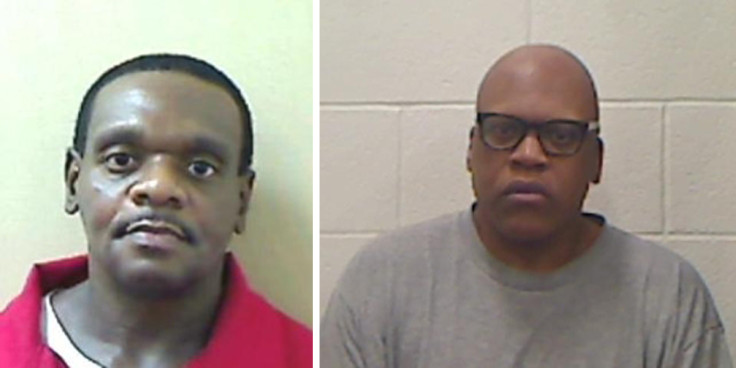 Two brothers, who served 30 years in prison after they were wrongly convicted in the murder of an 11-year-old girl, were awarded $750,000 each by the state of North Carolina. The men's lawyer announced that they have filed a federal civil rights lawsuit claiming false arrest and wrongful imprisonment.
"It's a great start, but it doesn't compensate for 30 years, 11 months and seven days on death row," said lawyer Patrick Megaro reacting to the compensation award. Megaro told USA Today that the men will receive their checks from the state in 15 days after appeal deadlines lapse.
The two men, identified as 51-year-old Henry McCollum and his 47-year-old half brother Leon Brown, were wrongly convicted of the rape and murder of 11-year-old Sabrina Buie in September 1983. According to USA Today, McCollum had been sentenced to die, while Brown had been sentenced to life in prison.
Despite no physical evidence linking the brother's to the crime, the two were coerced into confessing, Megaro said. "The police took advantage of two mentally disabled people and exerted incredible pressure until they would sign anything put in front of them," he said.
The men, who were released from prison in September 2014 obtained pardons from North Carolina Governor Pat McCrory in June. Megaro said the federal lawsuit filed on 31 August "will be exponentially more than $750,000 each". According to the suit, Brown developed "severe and permanent mental illness" during his incarceration.
The Associated Press revealed that Brown has been hospitalised at least six times in the last year for mental health issues. The lawsuit brought by Megaro revealed that both men were harassed while in prison, and Brown was repeatedly sexually assaulted by other inmates.
The brothers were teenagers when they falsely confessed to the murder of the young girl. Recent DNA evidence on a cigarette found at the scene was connected to a man who is in prison for another murder, the AP reported.
McCollum, who said the money he has received from the state will go towards helping his family, said he is enjoying his new freedom. "Being out here, to be able to breathe the air. To be able to walk around as a free man. To be able to walk down that street with my head up high," he said.