Political rifts apart, North Korea and its arch rival in the Korean Peninsula seem to be embroiled in cultural clashes as well. While Kim Jong-un's country is promoting the consumption of dog meat, South Korea is believed to be giving up on the age-old food habit, making the cultural divide between the two Korean nations more evident.
It recently emerged that the North was projecting the canine meat as a "superfood" to its citizens. Recent media campaigns in the country are believed to encourage people to beat dog before killing them, so that they taste better.
According to South Korea's The Korea Times, state media outlets in the reclusive nation started a massive campaign to promote dog meat. The daily said in a recent report that on 6 August, Tongil Voice – a radio broadcaster in the Democratic People's Republic of Korea (DPRK) – labelled dog stew as the "finest medicine".
"There is an old saying that even a slice of dangogi can be good medicine during the dog days," the radio broadcaster was quoted by the paper as saying, using the local name for dog meat – dangogi – which literally means "sweet meat".
DPRK Today, a North Korean propaganda channel on YouTube had reportedly claimed in June that dog meat contains more vitamins as compared to chicken, pork, beef or duck, and was good for the intestines and stomach.
The South Korean daily also reported that several culinary competitions were held in Pyongyang in July where contestants cooked stew and other recipes using dog meat. The competition was reportedly introduced by the Korean Central Broadcasting Station (KCBS), another radio network in North Korea.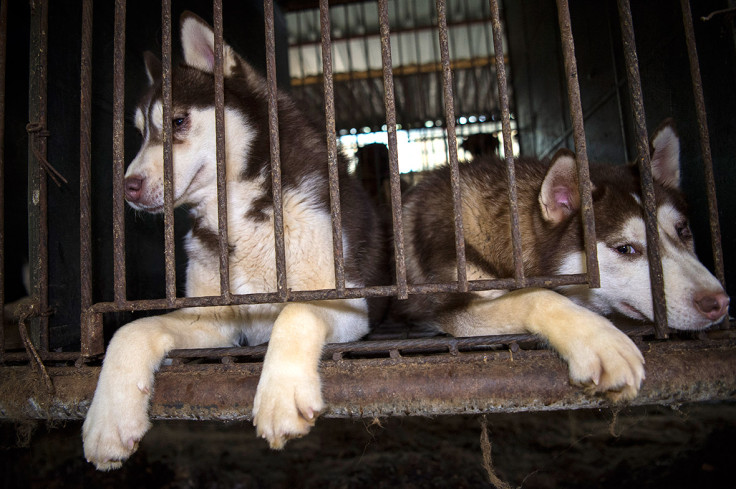 Consumption of dog meat is not new and dates back to thousands of years. Historic evidences from a neolithic settlement in Changnyeong, South Gyeongsang Province in South Korea also show that dogs were part of a staple diet as scores of bones have been excavated from this area.
However, today South Koreans are believed to be moving away from this once-popular food culture following objections from animal rights groups in the country and elsewhere and following hygiene concerns raised by different health organisations. The practice of beating dogs to death for better tasting meat has also been mired in controversy that further prompted South Koreans to refrain from consumption of the canines, the Korean Times wrote.