Northern England to host Tower of London poppies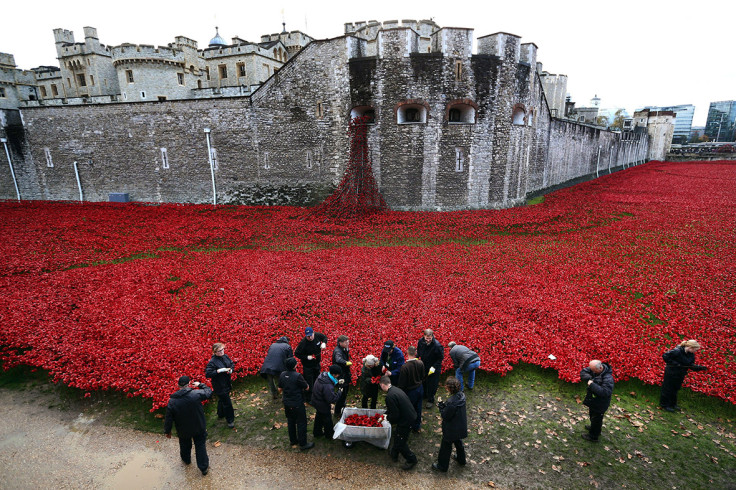 Thousands of ceramic poppies used in the Tower of London installation are to be displayed across northern England.
The installation, marking the centenary of the start of World War One, drew more than five million visitors and raised nearly £10m for charity.
The Weeping Window section of the exhibit will be shown at the Woodhorn Museum in Northumberland from September to October 2015 before moving to St. George's Hall in Liverpool, where it will be displayed from November 2015 to January 2016.
The Wave section will be hosted at Yorkshire Sculpture Park in Wakefield between September 2015 to January 2016.
"It's fantastic that there will be new ceramic poppy installations in different parts of the country. This is art at its most powerful and it is only right that everyone should have the chance to see them," said Culture Secretary John Whittingdale.
"The London installation had a huge impact on all those who saw it and the new installations will do the same. This is another important opportunity for us to remember and pay tribute to those who gave their lives in the First World War."
The installation, titled Blood Swept Lands And Seas Of Red, was made of 888,246 ceramic poppies which were "planted" in the moat of the Tower of London.
Each poppy symbolizes a British and Commonwealth soldier who died during the First World War.
The installation was created by Derbyshire artist Paul Cummins and theatre designer Tom Piper, and was named after a line from the will of a Derbyshire serviceman who died in Flanders.
After the installation was dismantled, a team of 8,000 volunteers removed the poppies and sent them to the 888,246 members of the public who bought them for £25 each.
The sale raised over £9m for six military charities - Help for Heroes, the Royal British Legion, Combat Stress, Cobseo, Coming Home and SSAFA.
The Weeping Window and Wave sections - which together are comprised of more than 10,000 poppies - were bought for the nation by the Backstage Trust and the Clore Duffield Foundation.
Other locations can bid to host the sections in 2017 and 2018, before they will be permanently housed at the Imperial War Museums in London and Manchester.
© Copyright IBTimes 2023. All rights reserved.